'Law and Order' Star Paul Sorvino Had the Simplest Wedding with Wife Dee Dee Benkie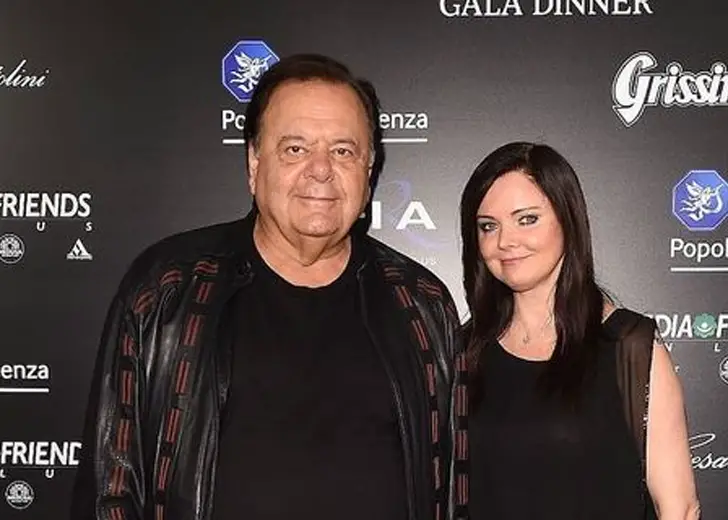 After two failed marriages, Law and Order star Paul Sorvino opted for an intimate affair when he walked down the aisle for the third time with his spouse. 
In December 2014, Sorvino tied the knot with his wife, Dee Dee Benkie, a TV and radio personality. 
The ceremony was held on December 27 in front of the Lincoln Center, and it was a "very short, simple, and sweet," affair. 
The husband and wife, who have a 28 year age gap, was joined by a few longtime friends of Sorvino's who served as witnesses.
After the low-key ceremony, they headed to Cafe Fiorello, located across the street, where they enjoyed dinner and called friends and family to share the special news.
The actor and his wife first met on Fox News' Your World with Neil Cavuto. 
Sorvino, who appeared on the talk show again after his marriage, told host Neil Cavuto that he fell in love with his spouse at first sight. 
He had just wrapped up his interview, and Benkie was up next.

Paul Sorvino and his wife, Dee Dee Benkie (Source: Dee Dee Benkie/Twitter)
"She took the chair after me, and I went nuts as soon as I saw her. She had an aura around her. I've never seen anything like this in my life," said the actor. 
Paul Sorvino and His Former Wife
This was Sorvino's third marriage with a spouse. 
Before Benkie, he was married to his former wife and American realtor, Vanessa Arico, for four years. 
They dated for a year after getting together in 1990 and tied the knot in March 1991. 
But in 1996, they called it quits and finalized their divorce. 
And before Arico, he was married to his first spouse, Lorraine Davis. 
The former husband and wife tied the knot in 1966, but 22 years later, they called it quits. 
There isn't any information on why his first two marriages didn't work out or how he was as a husband. 
But plenty of reports suggests that Sorvino is a very protective father. 
The actor has three kids; Mira, an Academy Award-winning actress, Michael, an actor, and Amanda, whom he shares with his first spouse.  
Paul Sorvino Defends His Daughter
On January 17, 2007, it was reported that the Goodfellas star displayed a gun at Daniel Snee, the ex-boyfriend of his daughter Amanda. 
A scared Amanda locked herself in the bathroom and called her father and the police after Snee had threatened and pounded on her hotel door. 
Sorvino arrived before the police, and when the police arrived, Snee was arrested and charged with disorderly conduct. 
According to the police, the actor had the license to carry a gun.
In another instance, Sorvino threatened to kill Harvey Weinstein when he found that his daughter, Mira, was among the dozens of women sexually abused by the director. 
During an interview with The New Yorker's Ronan Farrow, Mira shared that Weinstein behaved inappropriately with her in 1995 around the release of Mighty Aphrodite. 
"He started massaging my shoulders, which made me very uncomfortable, and then tried to get more physical, sort of chasing me around," the actress recalled. 
Sorvino hoped Weinstein would end up in jail because if he didn't, the Law and Order star would take matters into his own hands. 
Fortunately for Sorvino, Weinstein was sentenced to 23 years in prison.