Paul Giamatti's Ex Wife Used to Be His Social Butterfly
Elizabeth Cohen helped Paul Giamatti socialize.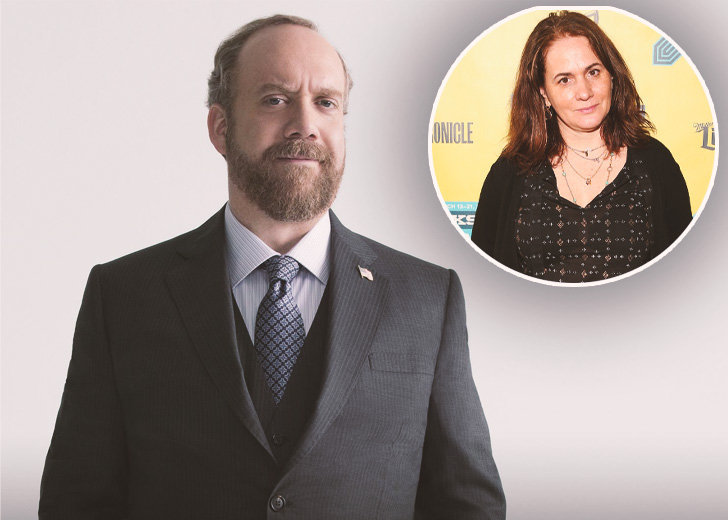 Being a good actor is one thing, but being a good and versatile one is another thing. American actor and producer Paul Giamatti is one of the latter with an illustrious career filled with roles that range from being intense to light-hearted. 
His involvement in acclaimed movies like Straight Outta Compton, 12 Years A Slave, and even as the under-utilized character of Rhino in The Amazing Spider-Man 2 are all notable.
He is also no stranger to the smaller screen with memorable roles in the likes of Downton Abbey and donning voice duties on King of the Hill, BoJack Horseman, and Rick And Morty.
Away from the screen, however, he is someone who likes to keep to himself. This personality trait is almost counterintuitive in an industry heavily reliant on having and expanding personal connections. 
The solution to that, for some time, was his now ex wife, Elizabeth Cohen.
Who Is Elizabeth Cohen?
Elizabeth Cohen is a writer and producer working in the same industry as Giamatti. She is a graduate of Brown University with a Master of Fine Arts in Cinema Studies from NYU.
Her second MFA comes from Yale in Dramaturgy. Giamatti, too has an MFA in Drama from the same institution, making them alums. 
Her father was the senior vice president at a workers' benefits consulting company called the Segal Company and later worked as a consultant. Her mother, on the other hand, worked as a private practice psychoanalyst in New York. 
In an interview with The Scotsman, Giamatti commented that Cohen acted as the social butterfly for both of them. He further mentioned that she is energetic and enthusiastic about keeping friends, following up with them, and hanging out.
The couple had their wedding ceremony back in 1997 and had a son together named Samuel Paul. Now, however, the couple has been divorced.
Both have been quiet about their separation, so no one has a word on when they divorced. Nor is there any detail on why they fell out with each other. 
Giamatti Seems to Have Met Someone
As mentioned before, Giamatti is someone who prefers to be low-key. Therefore, keeping his divorce details close to the chest was naturally followed by being mum about relationships that followed. This left many curious.
And it's topics like these when paparazzi come in handy. For example, during a Rangers game in 2019, he was spotted with a mystery woman on the bleachers.
However, not much is known about the lady, apart from the obvious fact that she sports dark hair and is of Asian descent. Another obvious point is that Giamatti enjoys her company, and their relationship is possibly more than just platonic.
Whether or not they are still together is as mysterious as the woman herself.
What Is Giamatti up to These Days?
The actor's net worth is currently listed at $25 Million according to Celebrity Net Worth. This is a justifiable sum as his reputation speaks for him.
He has accolades to his name like Golden Globe's Best Actor for John Adams and Barney's Version, Screen Actors Guild Awards for Outstanding Actor in Too Big To Fall, and Critics Choice Awards for Best Supporting Actor for Cinderella Man.
Then, there is a laundry list of nominations, all the way from Academy to Emmy Awards. Also, 2021 has been an eventful year for him as well.
With positively reviewed movies like Gunpowder Milkshake and Jungle Cruise, he had his hands full. On the side, he has been the main character for the series Billions, running on its fifth leg this year.
Usually, Giamatti has been known to be someone who is always middle-aged and heavy-set. However, he has recently been on a path of weight loss, shocking everyone when the second part of the fifth season of Billions aired.