Patton Oswalt Is Parenting His Daughter after Enduring the Tragedy of Losing His First Wife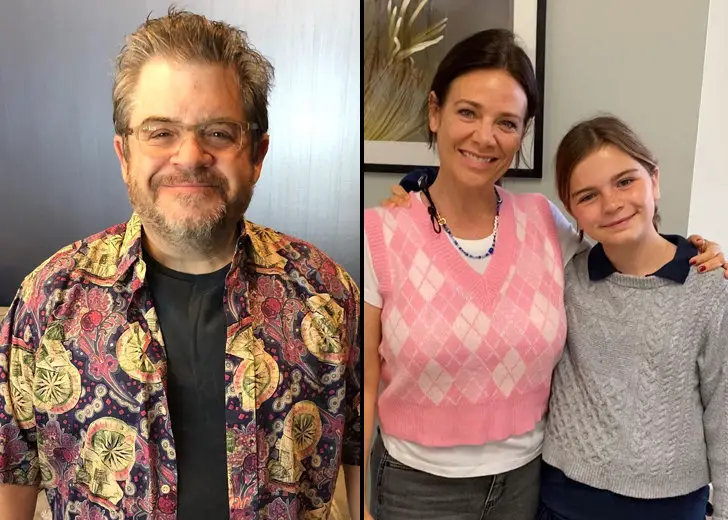 "I had to look at this little girl that was everything to me and take everything from her," Patton Oswalt once said about breaking the news of his wife's death to their then 7-year-old daughter, Alice Rigney. 
The dreadful memory of him looking at this little soul and destroying her world as she knew it was material he used in his standup show, Annihilation.
Despite the tinge of humor, the comedian contextualized these lines into the pain behind them was as real as you and me. 
The Untimely Death of Michelle McNamara
As per reports from The Guardian, Oswalt's first wife and the mother of his child, Michelle McNamara, died on April 21, 2016. 
She was lying on her bed as the comedian found her no longer breathing. Paramedics were called to the scene only to pronounce her dead.
It was only later discovered that McNamara had a heart condition, which coupled with a mix of prescription drugs, including the amphetamine combination Adderall, the opioid painkiller fentanyl, and the anti-anxiety drug Xanax, was a fatal blow to the mother of one. 
He would go on to dub that fateful day as the second-worst day in his life. It was second to him telling his daughter that her mother was no longer with them the next morning. 
Patton Oswalt Became a Single Parent to His Daughter
Overnight, Oswalt was a widower and a single dad. He doesn't believe in God because God's plan made no sense to him. 
You've got this true-crime investigator, this genius on the trail of these cold cases, and then a guy that tells [expletive] jokes, and you're going to take one of them and you take the crime investigator?

Patton Oswalt's daughter Alice Rigney (Source: Instagram)
But being there as a parent to his 7-year-old was his saving grace, and she was his anchor. 
Oswalt unabashedly admitted that if it weren't for Alice, he would have "eaten to live and then would have drunk so that I didn't feel anything any more and then would have repeated it every single day."
Patton Oswalt in His Grieving Process
Oswalt spoke of his grieving process to People years later, when he had tied the knot with another wife and found Alice a stepmother. 
He shared that he paid special attention to ensure that he dealt with his darkness and sadness in private, not in front of Alice. She had been through enough. 
The single dad didn't want his daughter growing up with the memories of him as a parent who was despairing even deeper than she was.
"I don't think that's a good foundation to grow up on," he added.
Alice was grieving too. He recalled her saying something especially poignant during one of their late-night conversations. 
When your mom dies, everything you do is a memory of her. You are a memory of her. You are her memory.
Alice & Her Stepmother Were Bonding Nicely
So he did what he could to deal with his sorrows in his own time and just be there for his daughter as a symbol of strength and happiness. 
Oswalt tied the knot with his second wife, Meredith Salenger, in November 2017. 
In the 2020 interview, four years past his first wife's untimely demise, the comedian confirmed that he and Alice had both made it through the darkness. 
His daughter had been bonding nicely with her stepmother. The two of them watched The Office together, went swimming, and worked on crafting projects.