Patti LaBelle's Best Memory in Life Is Having Her Son with Ex Husband
LaBelle has five children, one biological and four adopted.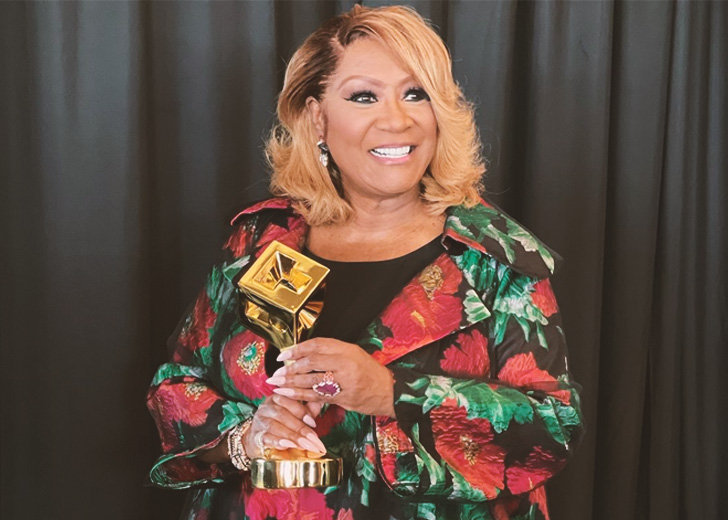 Legendary Model Patti LaBelle won two Grammys, sold 50 million records in multiple music genres, and had a Philadelphia street named after her moniker. Still, the recollection of such grand accomplishments comes second when she thinks of the best memory of her life. 
LaBelle considers the best moment of her life was giving birth to her son, Zuri Kye Edwards. "It was amazing," she told Closer Weekly in August 2021. 
The 'Stir It Up' songstress recounted how she was the oldest lady in the maternity ward. She was 29 while the other girls were just teenagers, prompting her to wonder if she would ever be back there again. 
LaBelle expressed giving birth was a "scary moment but a wonderful outcome." The 77-year-old had welcomed her son in July 1973, while she was still married to her ex-husband, Armstead Edwards. 
Although her son's arrival became the most memorable moment in her life, the birth was followed by some of the worst moments. 
Patti LaBelle Went through Postpartum Depression
LaBelle admittedly went through a dark phase in her life after her son's birth. And for the worst part, the musical artist didn't know there was a medical explanation for what she was undergoing. 
She would cry all the time and feel how she wasn't herself. Sometimes, she would be so overwhelmed by emotion that her friend had to step in to care for her son and provide her with much-needed support. 
"When women go through this, they don't know that they're going through postpartum depression," the Philadelphia native said during an appearance on Oprah's Master Class in 2015.
Thankfully, the veteran singer snapped out of the depression on her own. She empathized with other mothers in her presentation and dedicated a simple message — "Don't beat yourself up. Raise that baby."
How Many Kids Does Patti LaBelle Have?
LaBelle has five children altogether, among whom four are adopted.
She adopted her sister Jacqueline's daughter, Stayce, and son William after she died of brain cancer at the age of 43. In addition, she adopted two other kids, Dodd and Stanley, with her then-husband, Edwards. 
LaBelle's only biological child is her son, Zuri, who now serves as her manager. The 48-year-old is married to Lona Edwards and has gifted LaBelle with two adorable granddaughters — Gia and Leyla.
Gia was born on March 3, 2015, while Leyla was born on September 15, 2017. The adorable granddaughters have admittedly changed "everything" about the holidays for LaBelle. 
"I would let them make a fool of me on holidays," she shared with People in November 2018. The Masked Singer star mentioned her granddaughters would visit her and run rampant through her house, playing with everything in her home. 
While she thought she would have a fit, LaBelle expressed her surprise, saying she would let them get away with it.
No doubt, the euphoria of being a grandmother is going to multiply soon for the singer. Her son and his partner are expecting a baby boy in the fall of 2021. And while she is waiting for her grandson's arrival, LaBelle also has high hopes of finding herself a new husband. 
She shared she hadn't given up on finding love during an interview with the New York Post in 2019. And as per her accounts, she wanted a husband and not just a boyfriend. 
The songstress was married to Edwards for 34 long years, from 1969 to 2003. They separated in 2000 and had their divorce finalized in 2003.