After Many Failed Marriages, Does Patsy Kensit Have a Spouse Now?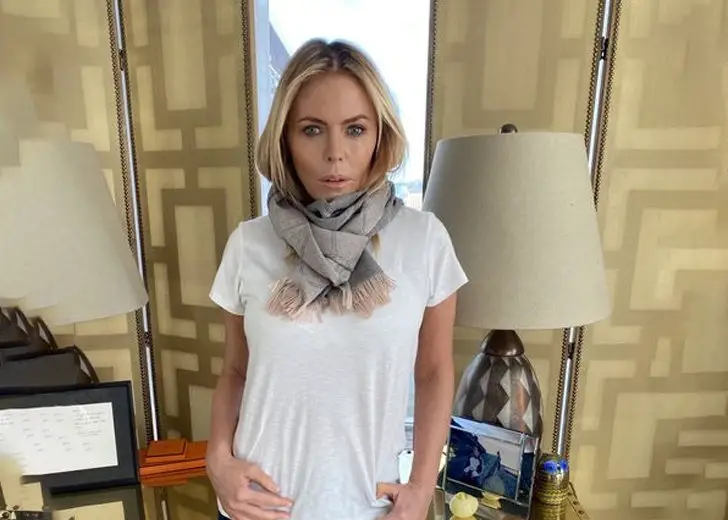 Patsy Kensit and her love life have often made headlines. 
The Lethal Weapon 2 actress has been married four times, and fans cannot help but wonder if she has a spouse now. 
Unfortunately, for these fans, Kensit is done spilling the tea on her love life. 
During her February 2021 feature on Ok! magazine, Kensit noted that she will no longer parade her private life in front of the world. 
She added that she worked hard on maintaining a personal life because it put too much pressure on relationships. 
"I've had relationships end because the other person [wanted] their own privacy," said the actress. 
Kensit also opened up about her difficult times while living a life under the spotlight. 
She shared that she went through many ups and downs, and there were days when she did not want to get out of bed. 
But despite everything, she got up and never missed a day of work, thanks to her kids. 
Patsy Kensit's and Her Failed Marriages
The actress has two children.
She had her first son, James Kerr, with her second spouse Jim Kerr, the lead singer of Simple Minds. 
The duo first met in 1991 at a hotel in Barcelona. 
Kerr had invited Kensit for dinner after learning from a film crew that the actress was in the hotel.
The duo hit it off and started dating. In 1992, they got married and had their son. 
But by 1996, reports claimed that their marriage had hit the rocks, and they filed for divorce. 
Before Kerr, Kensit was married to former spouse Dan Donovan, the keyboard player for Big Audio Dynamite (B.A.D). 

Liam Gallagher, Patsy Kensit's former spouse (Source: Liam Gallagher/Instagram)
Three years later, the couple called it quits. 
After Kerr, Kensit had an ultra-private wedding with former Oasis frontman Liam Gallagher. 
The former couple became parents to their son, Lennon, in 1997. 
However, in 2000, rumors circulated that her musician spouse had an affair which ultimately led to their divorce. 
For the next few years, Kensit swore off men, but that was until she met Jeremy Healy, a member of the 80s pop group, Haysi Fantayzee. 
The actress married Healy in April 2009 and was determined to make her marriage with her new spouse work. 
But unfortunately for Kensit, it didn't work out, and less than a year later, she and her husband filed for divorce. 
Patsy Kensit on Never Marrying Again
And after four failed marriages, Kensit has accepted that marriage isn't for her. 
During her appearance on Celebrity Big Brother, she opened up to Perez Hilton about her thoughts on marriage and relationships. 
The former pop star noted she was a hopeless romantic who had tried her best to make it work despite her marital failures. 
When Hilton asked her if she'd ever walk down the aisle again, she responded she wouldn't as she felt she had "ruined the sanctity of it."
This admission elicited laughter from the famous columnist. 
Kensit also took the situation lightheartedly and joined in on the joke with self-deprecating humor. 
But with that said, the actress shared she still believed in love. 
"I believe in love and choose to believe in love. I won't let my experiences change that and I definitely don't want to become one of those people," she added.