Meet 'Chicago P.D.' Star Patrick Flueger's Girlfriend Reem Amara
Patrick Flueger is dating Reem Amara.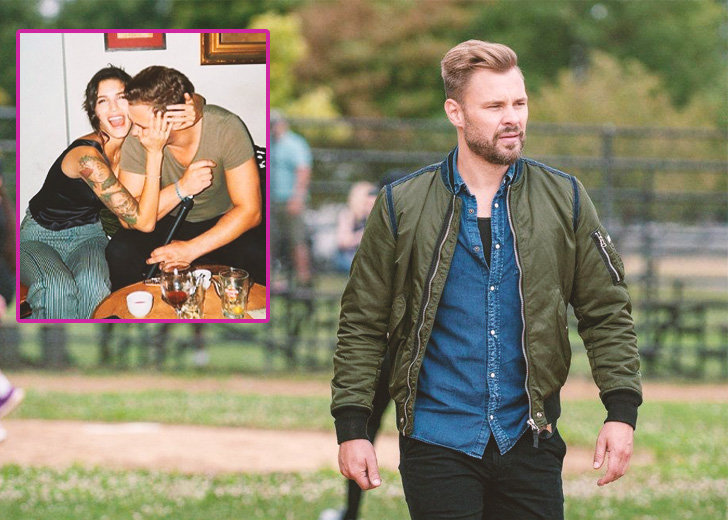 Chicago P.D. star Patrick Flueger has risen to the peak of his acting career with his role as Adam Ruzek in the police procedural action-drama series. The series has not only allowed him to work alongside a superb cast but also with his girlfriend, though only for an episode.
Flueger, who is dating model and actress Reem Amara, took to Instagram in February 2020 to post about Amara appearing on Chicago P.D. She played the role of an ICU nurse and appeared in a single episode.
Flueger posted a frame of Amara in the series and wrote about how he wanted to take her out on a date.
Does anybody know who played the hot nurse on last nights episode of @nbcchicagopc … I need to know. Cause I'm pretty sure I need to take her out on a date #OuttaMyleague
Though neither Flueger and Amara have confirmed their relationship, the two have been posting about each other for quite some time. The two were first pictured together at the Garden Party of The Art Institute of Chicago in July 2019.
Flueger went Instagram official with his girlfriend in April 2020, when he shared a holiday snap with Amara.
Who Is Reem Amara?
Amara is a Jordanian/Palestinian-American model and actress. According to her IMDb page, she was born in Dubai, United Arab Emirates, on September 25, 1995, to Humam and Lena Amara.
Amara is the youngest of five children, and she lived in the US, Jordan, Egypt, UAE, and Iraq while growing up. She moved to Los Angeles, CA, in 2019 to pursue acting. 
So far, she has worked in shorts and series, including Midland: Drinkin' Problem (2017), Modulation Nowhere (2019), Chicago P.D. (2020), and Zen Room (2021). She will also star opposite Jordan Rodriguez in Todd Bogin's upcoming drama Left with Only Rain.
Is Patrick Flueger Married?
No, Flueger is not married, and he does not have a wife. And before he started dating Amara, he had been romantically linked with some famous names, including Carly Pope and Briana Evigan.
Flueger dated Pope, his co-star from The 4400, starting in 2005. The two actors eventually broke up after three years. Neither of the two revealed the reason for their split.
Just like with Pope, Flueger dated Evigan for three years, starting in 2010. The two starred together in the 2010 horror film Mother's Day and even attended the Footloose red carpet.
Patrick Flueger And 'Chicago P.D.'
Flueger plays Officer Adam Ruzek in Chicago P.D., who is a member of the Chicago Police Intelligence Unit.
He first appeared in the series premiere episode titled 'Stepping Stone,' which aired in 2014. Over the years, Flueger has appeared in over 100 episodes of Chicago P.D.