What is 'Chicago PD' star LaRoyce Hawkins' net worth? Insights into his movies & TV shows
LaRoyce Hawkins is an American actor, best known for his portrayal of Kevin Atwater in the TV series named Chicago P.D. The actor is also involved in endorsing different brands and giving back to the communities. With that, the Chicago native has managed to make a healthy net worth of around $1 million.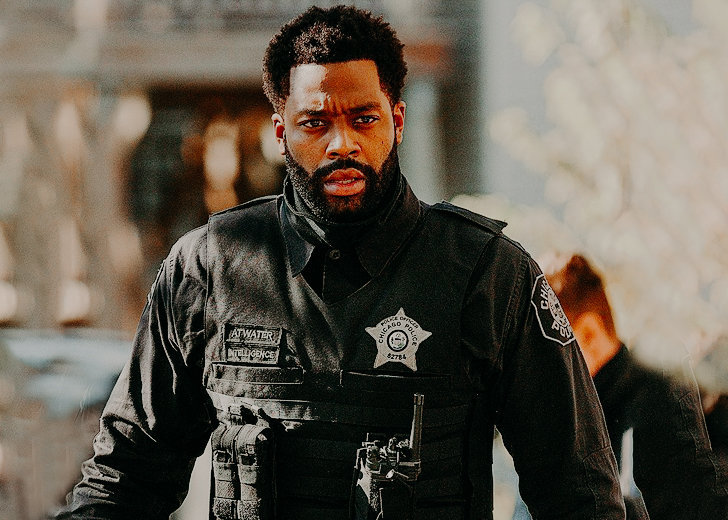 LaRoyce Hawkins is an American film and theatre actor, best known for his portrayal of Kevin Atwater in the hit TV series Chicago P.D. He has been playing the role since 2013. He has also appeared in movies and TV shows such as The Express, Boyband, and South Side.
Let's get familiar with the up-and-coming actor's career, earning sources, and his net worth!
Hawkins Initiated His Acting Career in 2008
The Harvey, Illinois native first got interested in acting during his days at Thornton High School. He enrolled at Illinois State University to pursue his acting interest and majored in Acting.
His journey in Hollywood officially began when he made his television debut in 2008. He played the role of a jeweler in the TV series named House of Payne. In the same year, Hawkins made his big-screen debut with Art Baker's role in The Express. But, after that, he took a break for almost three years.
He returned in 2011 and appeared as Dorsey Gamble in the TV show Detroit 1-8-7. Thereafter, he became a familiar face in the acting sector.
As he worked on, his portrayal of Kevin Atwater in Chicago Fire and Chicago P.D. helped him earn more recognition.
The talented actor is set to appear as Ty Lord in a crime-thriller movie titled Hands Up.
Endorses Brands & Helps Communities
If you think acting is the only source of Hawkins' income, you might be wrong. The Illinois State University graduate is usually seen endorsing different brands, which has further increased his bank balance.
One fine example of that can be witnessed on the actor's Instagram post of February 15, 2020. In the post, he was seen holding three different brands' products—Dior, Jordan, and AMIRI—and promoting them at the same time.
However, he does not only earn but also gives back to the communities. The Underemployed actor usually involves himself in philanthropic activities—he regularly visits the high schoolers from the Chicago area and mentors them.
Also, he is a proud ambassador of the non-profit organization, Kicks 4 the City. He and his team have been donating trendy and branded shoes for the needy inner-city young adults.
For his charitable works in 2019 and 2020, the actor was honored with the title of 'Celebrity Kettle Ambassador.' Also, he received an Emmy for the publicity campaign he conducted alongside the Salvation Army team.
How Much Is

Hawkins' 

Net Worth?
It can be estimated that Hawkins' work in the movies and TV shows and his participation in brand endorsements have credited him with a hefty bank balance. Even Cheatsheet reports that the Chicago P.D. star has a net worth of around $1 million.
However, the actual figure of his net worth is yet to be confirmed as he has not disclosed details of his wealth to date.