Patricia Taylor Raised Hollywood Stars without the Backing of a Spouse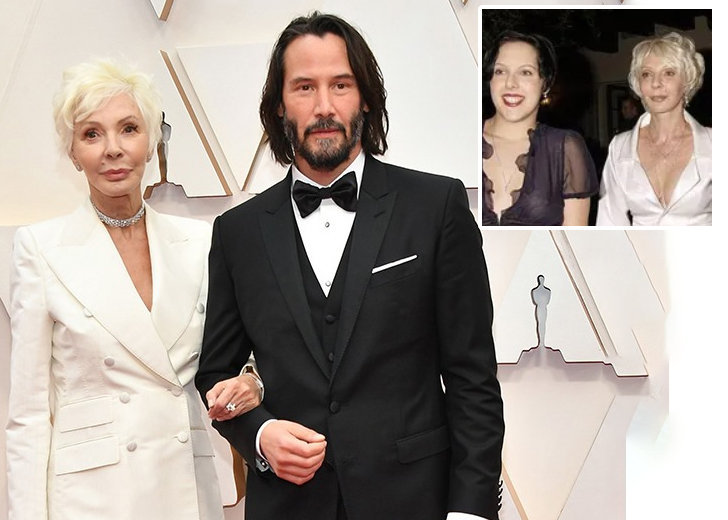 It was a sight to witness Hollywood star Keanu Reeves walk down the red carpet with his mother, Patricia Taylor, at the 2020 Oscars.
Patricia, a costume designer by profession, also happily paired up with her son as his date for the night.
"And the award for best son goes to... Keanu Reeves! He brought his gorgeous mom as his date! How cute!" a social media user tweeted.
Similarly, Entertainment Tonight Canada noted, "Just another reason to love #KeanuReeves, he brought his mom to the #Oscars."
Patricia Taylor Had Keanu Reeves with Former Spouse
A proud mom to The Matrix star, Patricia welcomed her son with her former spouse, Samuel Nowlin Reeves, also her first husband, on September 2, 1964.
The former couple first met in Beirut, Lebanon, when Patricia was 21, and she worked as a costume designer and performed as a showgirl at a casino.
They soon fell in love and eventually tied the knot the same year the pair had their first child.

Patricia Taylor with her son Keanu Reeves. (Photo: Twitter)
Patricia and Samuel, a geologist from Hawaii, also welcomed their second child, daughter Kim Reeves, on September 16, 1966. Kim is an actress who has starred in The Color of Water and Samurai Vampire Bikers from Hell.
However, by the time the ex-couple had their second child, they struggled with their marriage due to Samuel's reported addiction to alcohol and drugs.
It was just a matter of time before Patricia's then-husband abandoned her and their kids, leading her to move to various cities to make a living.
Patricia Taylor Had Second Daughter with Another Spouse
Following her split from Samuel, Patricia married Paul Aaron, a Broadway and movie director, in 1970. But the marriage was short-lived as the pair divorced just a year later.
She then found love in music promoter Robert Miller, with whom she walked down the aisle in 1976. She and her spouse also welcomed her second daughter, Karina Miller.
Karina is a producer and executive, best known for her association with Semper Fi, To the Bone, and The Big Ask.
Despite being parents to a daughter, Patricia and Robert also could not sustain their marriage and eventually ended their relationship in 1980.
She got married once again, only for it to end later. Her last known marriage was with a Toronto-based salon owner and hairdresser, Jack Bond. She was with him till 1994.
Patricia Taylor Raised Hollywood Stars
Even though Patricia had a bumpy personal life, with as many as four failed marriages and no backing from a spouse, she ensured that she raised her kids well.
And she could not have done more perfectly than helping her son get into the industry.
Since she worked as a costume designer, she closely knew stars like David Bowie. Hence, her industry connections helped the actor be in the race to be the next big thing in Hollywood.
In addition, her ex-husband, Paul, was also a director, who reportedly gave Keanu a sneak peek into the world of cinema.
Besides, her two daughters, Kim and Karina, went on to make a name for themselves in the industry, too.