Does Keanu Reeves Have a Son? Know His Tragic Story of Stillborn Baby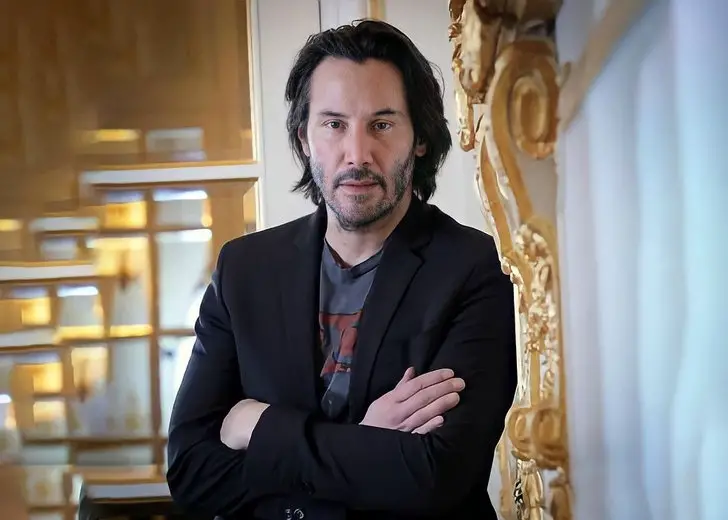 It is common in the entertainment industry to hear people claiming to be the son or daughter of high-profile celebrities.
Sometimes it is just an act to gain attention, while other times, it could be a shocking revelation. 
Whatever the reason might be, a TikTok user named Dustin Tyler has gone viral for claiming to be the child of Keanu Reeves.
But how accurate are the claims, and does Keanu Reeves have a son in real life? Here's what you should know. 
Is Dustin Tyler Keanu Reeves Son?
Around May 2021, Tyler gained attention after consistently claiming he was Reeves' son.
The 36-year-old, who had opened the TikTok account in July 2020, insisted his father was Reeves and made multiple videos in that context. 
In one video dated September 26, the content creator claimed he inherited good looks and charm from his father. "Couldn't ask for a better dad," he wrote in the caption. 
Tyler later explained he didn't know he was Reeves' son until he had grown up.
His parents had separated before his mother could tell his father about the pregnancy, as per his accounts.
His mother raised him as a single parent and told him his father had passed away. 
For years, Tyler believed her. But after he grew up, he admittedly learned that his dad was Reeves.
"Spent all day crying and throwing up thinking about how I went most of my childhood being poor, to later on finding out that Keanu Reeves is my father," Tyler wrote in a text overlay of his other TikTok video dated November 7.  
While his claims shocked all fans and followers of the veteran actor, the internet users were divided into two parts.
Some believed that his claims were believable, for he resembled Reeves. Others opined the drama was just a joke. After all, his bio in his TikTok account clearly states that his contents comprise jokes and satire. 
Meanwhile, The Matrix actor has also commented on nothing to confirm Tyler is his son. 
Reeves Had a Stillborn Baby with Girlfriend
While it is not sure if Reeves ever had a son, it is a known fact that he once had a daughter with his then-girlfriend, Jennifer Syme.
The Hollywood compatriots had started dating in 1998, and Syme got pregnant in 1999. Although they didn't live together, Reeves bought a house for his pregnant partner. 
At the end of December that year, Syme, who was already eight months pregnant, grew concerned because she didn't feel her baby move for several days. 
After an immediate ultrasound, the duo found that their daughter, Ava Archer Syme-Reeves, had died in the womb. Following that, Syme gave birth to the stillborn baby. 
The devastation and sorrow had crippled Reeves' relationship with Syme. As a result, the pair broke up. But after some months, they reportedly reconciled. 
However, Syme got into a fatal car accident on April 21, 2001. She was driving her black 1998 Jeep Cherokee near the Hollywood Bowl when she lost control, crashed into three cars, and died at the spot. 
Reeves has kept his personal life under wraps since the incident. That being said, he has been dating Alexandra Grant privately.