Patricia Heaton on Her Alcohol Addiction and Her Journey to Become Sober
Patricia Heaton recently talked about how she decided to get sober using former co-star Peter Boyle's advice after she was left humiliated by one of her sons.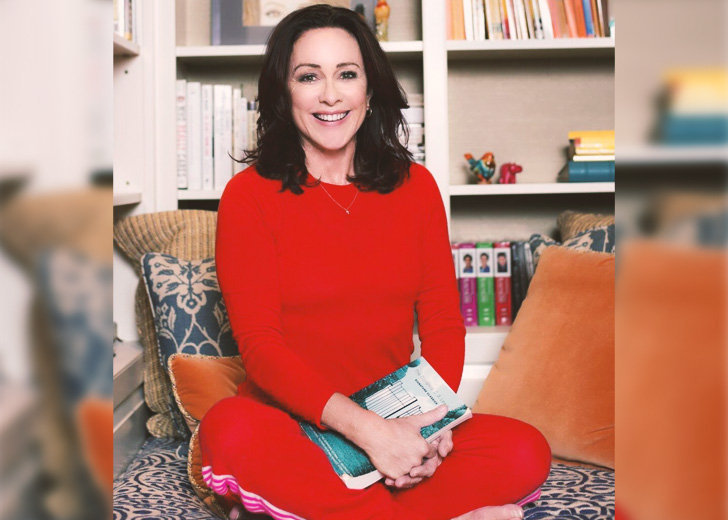 A bit of advice can change your life and perhaps no one knows that better than Cleveland-born actress Patricia Heaton. She celebrated three years of being sober this past July. 
While speaking on the Heart of the Matter podcast recently, Heaton, age 63, credited her success to the late Everybody Loves Raymond actor and co-star Peter Boyle, who passed away in 2006.
During the conversation, the Emmy award winner talked about her lowlights involving drug use and addiction. Heaton also shared one fascinating incident when Boyle surprised Heaton with his ability to avoid drinks despite being part of the gatherings at the studio bar. 
Peter Boyle's Advice to Patricia Heaton
Heaton stated that after a take night on Thursdays, the cast of Everybody Loves Raymond would go for drinks at a bar in the studio. Boyle, Heaton's onscreen father-in-law, would regularly attend but never drink, much to Heaton's surprise. 
This usual behavior prompted the actress to pose her co-actor Boyle with a life-changing question.
In the 46 minutes and 47 seconds long Podcast, Heaton told what she asked Boyle, 
You're pumped up from the show. You just want to have a drink with everybody. You want to celebrate. You want to kind of have your adrenaline come down. How do you not — how do you keep yourself from drinking? 
 Heaton then recalled what Boyle said in exchange, 
You know, I just think about the first drink. And I think about it leading to the second one, and then to the third one, and I just walk through it in my brain. And by the time I think about that, I know I don't want to be in that position.
Patricia Heaton's Road to Recovery
As per the Beethoven actress, the mentioned conversation took place more than 20 years ago. Heaton also revealed to the listening audience that she followed the late Boyle's advice to overcome alcohol addiction and gain sobriety. 
The actress, model, and comedian, known for the role of Frances "Frankie" Heck on ABC sitcom The Middle, said she has long practiced Boyle's technique, and the results have been great.
These days whenever the actress goes out with her friends, she applies the thought process every time the waiter asks her, "Can I get you all something to drink?"
"If I gave myself that 30 seconds or 60 seconds to think about it, the urge would subside. And then I could get through the meal," Heaton told the host of the podcast.   
However, before deciding to get clean, Heaton once took the help of cocaine to overcome grief after her mental health was affected by her mother's death. And at one point in the conversation, Heaton shared how she had a "humiliating" moment that led to her getting sober.
Once when she was at the house of one of her four sons, Heaton recalled drinking for five to six hours straight and still feeling sober. "I don't know how many glasses it was, and I felt completely sober and fine [afterward]," she remembered. 
But soon after, when she struggled to pronounce the word "tradition" on multiple attempts, one of her sons firmly told her, "Oh, great, Mom. You can't even talk." As per her, this led her to feel "so humiliated in front of my sons and their friends." 
And it seems as though that gave her the additional push she needed to embrace the sober lifestyle. We support and applaud her efforts to a healthier lifestyle and wish her nothing but success in the days to come.