Who Is Pat Smear's Wife? About the Guitarist's Love Life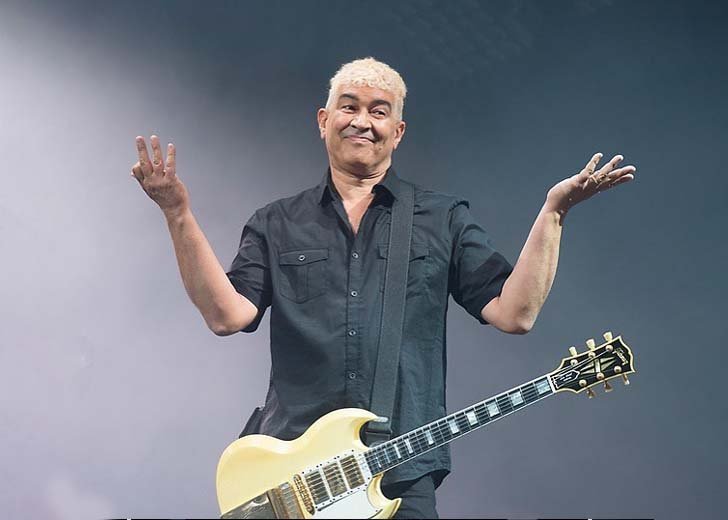 Pat Smear has become one of the most prominent musicians of the 21st century.
He has a massive fanbase because of his connection with Nirvana and Foo Fighters. 
Even though the guitarist is well known, he has kept his personal life under wraps.
As a result, there is little to no information about his life, including his wife, girlfriend, and children. 
Here is everything we know about Smear's love life. 
Who Is Pat Smear's Wife?
It is unknown who Smear's wife is. However, it has been confirmed that he is married and has a partner and a child. 
It is reported that the confirmation was done by Foo Fighters' 2011 documentary named Foo Fighters: Back and Forth.
Similarly, in a 2013 interview with TMZ, Smear was seen with his wife. 
They were spotted leaving Craig's restaurant in Hollywood with their friends. But the identity of Smear's partner was not revealed. 
Since Smear does not have any social media, details about his personal life are non-existent at the moment. 
Pat Smear's Longtime Girlfriend, Jena Cardwell
The only known relationship of Smear is with his longtime girlfriend, Jena Cardwell.
According to her Facebook, Cardwell is an artist known for her whimsical drawings. 
Smear revealed the story of how he met his girlfriend in an interview with Spin in 1997. In the late 70s, he founded a band named Germs with his friend Darby Crash. 
The two were joined by Lorna Doom and Belinda Carlisle, and the four only released one studio album, GI.
Unfortunately, Germs disbanded after Crash committed suicide by overdosing himself with heroin. 
So rather than Germs being known for their music and style, it became infamously known for Crash's death.
While Smear is apparently not happy with Germs and its history, he is thankful for just one thing — that he met Cardwell.
The two met at Germs' second show and were together for over two decades. 
Cardwell was very supportive of his career. According to Discogs, she was behind many of his and his affiliation's album cover arts. 
She has worked on The Death Folk's albums, Deathfolk, Deathfolk II, and The Death Folk. She has also contributed to Germs' various projects. 
She worked on the visuals for Germs' song, 'What We Do Is Secret,' and made the album art for Twisted Roots' Pretentiawhat.
Cardwell also has three writing credits for the songs, 'Lulu Belle' from Smear's album So You Fell In Love With A Musician, 'LuLu Bell' from Deathfolk II, and 'Eyes & Heart' from Smear's album, RuthenSmear. 
It is unknown when Smear and his girlfriend parted ways and when he got together with his current wife.