Pascale Hutton Curbs Her Career for More Family Time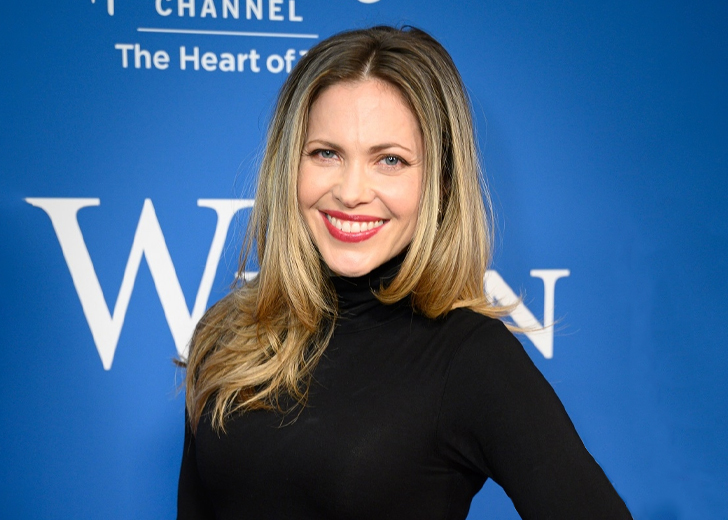 Pascale Hutton became a big name in showbiz a long time ago. She has only further solidified her position as an in-demand actress with her role in When Calls The Heart.
She started starring in the Hallmark Channel show in 2014. And, after all these years, she still is a fan favorite, as is her character, Rosemary Coulter.
However, for someone so in demand, Hutton's acting credits don't suggest she has been taking a lot of acting jobs. Except for When Calls The Heart, other jobs appear few and far between.
And that is by her own design. Hutton has never let work overwhelm her life and instead limits how much she works so she can spend as much, if not more, time with her family.
How Pascale Hutton Gives Enough Time to Her Family
Hutton began her career in 2003 with a role in Hollywood Wives: The New Generation, a TV movie. She has always had an inclination to work on TV movies and shows rather than mainstream Hollywood stuff.
She was already married when she started her career — she tied the knot with Danny Dorosh in 2003.

Pascale Hutton with her husband, Danny Dorosh, on their wedding day in 2003. (Photo: Twitter)
So, she had a personal life to maintain even before her career took off. And her family life only became more important as she had children.
In the early years of her career, she had more freedom to travel to pursue roles. "In my earlier days, before kids, I would travel a lot more for work," she told Ruth Hill of My Devotional Thoughts in April 2017.
However, as her family grew bigger, her preferred scope for jobs got smaller.
"I've also made quite a conscious decision to try to keep all of my work local," she said. "Now if a job comes up that is in Vancouver, it's automatically more appealing to me than one that is going to film elsewhere because your kids need you."
One reason she took on her role on When Calls The Heart was because of the time she got off work.
"Fortunately for me, if we film When Calls the Heart five or six months out of the year, I usually have the rest of the time off where I'm home and a full-time mom," she said elsewhere in the interview. "I'm doing pick-ups and drop-offs from school. I'm taking my kids to activities. I'm making their lunches. I'm doing everything."
However, it wasn't a solo effort. Dorosh played his part in maintaining that balance between family and work. And so did their nanny.
The Hallmark star got the inspiration to maintain a work-personal life balance from her parents. Her parents were schoolteachers and they would have the same schedule she had. So, she spent all their holidays and time-offs with them.
"So we've had to figure out our own definition of what balanced family looks like to us," Hutton said of her struggles to maintain the said balance. "But now we're in the groove and I wouldn't have it any other way."
Pascale Hutton's Husband and Kids
Hutton has two kids with her husband, Dorosh. Both of them are boys.
She gave birth to her first son in 2011 and the second in 2015. She was pregnant with her second kid when she was filming the second season of When Calls The Heart.
Hutton now lives in the Vancouver area with her husband and kids.
She moved there to pursue her acting dream after spending her childhood in Creston, British Columbia and graduating with a BFA from the University of Alberta.