Who Is Paris Jackson's Biological Father?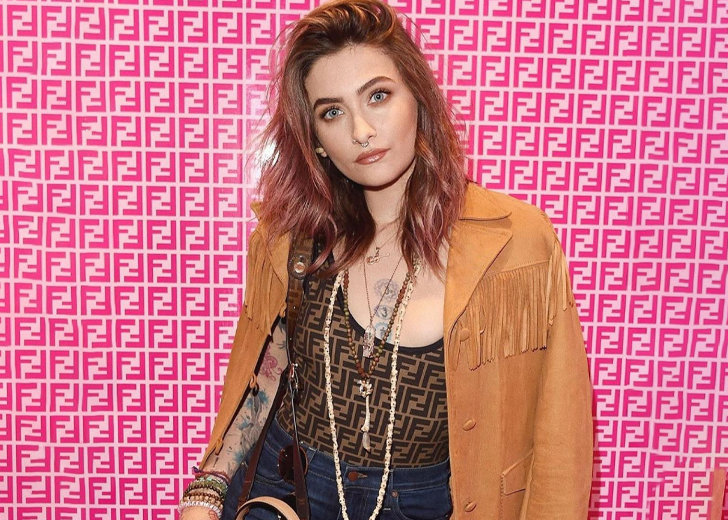 Michael Jackson fathered three kids before his death in 2009. Paris Jackson is his second child and the only daughter.
But people have always doubted Paris' parentage. For years, many have thought that she is not actually Michael's biological daughter.
Adding to these doubts is Mark Lester, Michael's close friend for years, who has claimed Paris as his child.
So, what is the truth?
Paris Jackson Considers Michael Jackson Her Biological Father
Paris had remained silent about her family and the whole "who is Paris Jackson's Biological father?" ordeal until she turned 18. Then she spoke about her side of the story.
Her interview with Rolling Stone, published on January 24, 2017, was her first-ever in-depth interview. The sit-down dealt with many subjects of her life, one of them being her father.

Paris Jackson's biological father has always been debated about, but she considers Michael Jackson as her true dad. (Photo: Paris Jackson/Instagram)
Paris lost her father when she was just 11. And she was very attached to him, so much so that she never fully recovered from the grief his passing brought.
"They always say, 'Time heals,'" she says. "But it really doesn't. You just get used to it," she said, talking about how she viewed life through the lens of "OK, I lost the only thing that has ever been important to me. So going forward, anything bad that happens can't be nearly as bad as what happened before. So I can handle it."
She even said Michael still visited her in her dreams, and she was wearing had a bracelet he had on at the time of his death.
But, despite having Michael's traces all over her life, she and her brother, Prince Michael Jackson, were aware of the doubts about their parentage. And she agreed to address the rumors for once, and once only.
Paris strongly believed that Michael was her biological father. As noted in the interview, she said, "He is my father. He will always be my father. He never wasn't, and he never will not be," with a strong, convincing, but touching look in her eyes.
She even confessed that people who knew Michael well told her they saw him in her and that it was "almost scary."
Further, Paris revealed her father told her she was Black and always to be proud of her roots. "I consider myself black," she told Rolling Stone.
Mark Lester's Claims about Being Paris Jackson's Biological Father
In the same Rolling Stone piece, it is mentioned that several other men claimed to be Paris's actual father. Mark Lester was one of them.
Just months after her interview with Rolling Stone came out, Lester did his own piece with Daily Mail in May 2017. In the interview, he made several claims about his and Michael's relationship and how he was Paris' dad.
Michael and Mark became friends after the King of Pop invited him to meet while in London. Michael was a fan of Mark's work in 1968's musical Oliver!.
According to him, Michael asked him to act as a sperm donor for him as he wanted to have kids. Mark also speculated that the singer could have had "a problem with actually doing the physical act of sex and a very low sperm count as well."
And he did, or so he claimed. He made a sperm deposit at a Harley Street clinic.
Michael had assured it would be kept a secret, but he also knew the pop star had been asking other people in his friends' circle for the same favor — "Macaulay Culkin, Marlon Brando and Jack Nicholson, Uri Geller, people from Harvard with doctorates, all sorts," he added.
The speculations about Paris' parentage became a big thing only after Michael died in 2009. She even looked strikingly similar to mark's daughter Olivia. But Mark and Paris both did not attempt a DNA test.
"I can't be bothered," he told Daily Mail when asked about it.
We might never know for certain who Paris' biological father is without such a test. However, in her brother Prince's perspective, it should not matter who it is, anyway.