Hype House Members Paige Taylor and Jackson Dean Confirm They Are Dating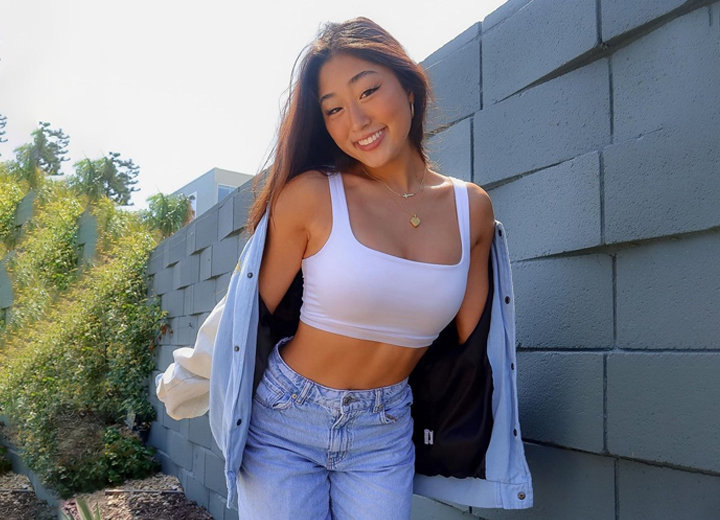 For the longest time, fans suspected that there was romance blossoming between Hype House members Paige Taylor and Jackson Dean. 
If you search for "Jackson Dean and Paige Taylor" on TikTok, several fans' edits of the duo will appear. Fans have stitched different clips of the duo from both TikTok and YouTube videos, which they thought were clues that Taylor and Dean might be dating.  
Just like that, user @i..loveparker on TikTok has made three different videos. In one of the clips taken from the Hype House YouTube channel, Taylor, Dean, and some other boys were seen hanging out and chatting. 
Dean and Taylor were seated next to each other, and Dean slowly scooched closer and closer to Taylor until he rested his head on her shoulders. 
In another clip, Taylor and Dean were sipping from the same drink despite many other beverages. Although these are not dead giveaways, fans of the duo seem to think otherwise.
But it looks like they were onto something because on September 6, 2022, the duo confirmed they were in a relationship. 
Paige Taylor and Jackson Dean Confirm Dating Rumors
Taylor and Dean were on TikTok Live and talking about their lives as Hype House members, but they kept getting questions from fans asking if they were dating. 
Finally, Dean responded to it. "Are y'all dating," Dean read a comment while Taylor giggled. Dean then looked over at Taylor and replied, "yup," while Taylor waved and went, "wooo."

Paige Taylor and Jackson Dean confirm they are dating. (Source: Instagram)
The new couple addressed nothing else and only confirmed they were in a relationship. 
This clip has been reshared by tiktokinsiders on their Instagram and based on the comments that people have left, they are elated for the new couple. 
"I am happy for them. I like them more than her [Taylor] and Jacob anyway," one user wrote regarding rumors that Taylor was also dating another Hype House member, Jacob Day. "They are so cute together. I hope they last longer and ignore the hates," a Packson shipper commented.
But not everyone was supportive, and some even accused them of clout. Some netizens felt that the duo were only together because everyone was hyping them up. 
"So you are just saying you are together because everyone wants you to be?" questioned a user who suspected the couple. 
Fans Already Hounding the Couple for Details
Naturally, fans want the details when popular TikTokers confirm their relationship, and it looks like fans have already hounded Taylor and Dean. 
After confirming they were dating, Dean went on a solo TikTok Live, where he shared that he was not ignoring the comments and did not want to talk about his new relationship "24/7."
"I don't want to talk about that 24/7. And people keep saying add Paige, but she's not live. She's busy if not I would add her. But y'all keep saying, 'where is Paige? Add Paige.' But the thing is, she's doing YouTube stuff now," said Dean. 
He claimed that was why he ignored fans' comments asking him about Taylor. The clip of his TikTok Live was uploaded by @paige.editz.1 on TikTok. 
In the comment section of the clip, everyone seemed to sympathize with Dean. They iterated that people needed to give the couple their space and privacy.