Does Paige Hurd Have a Boyfriend? Who Is Sliding into Her DMs?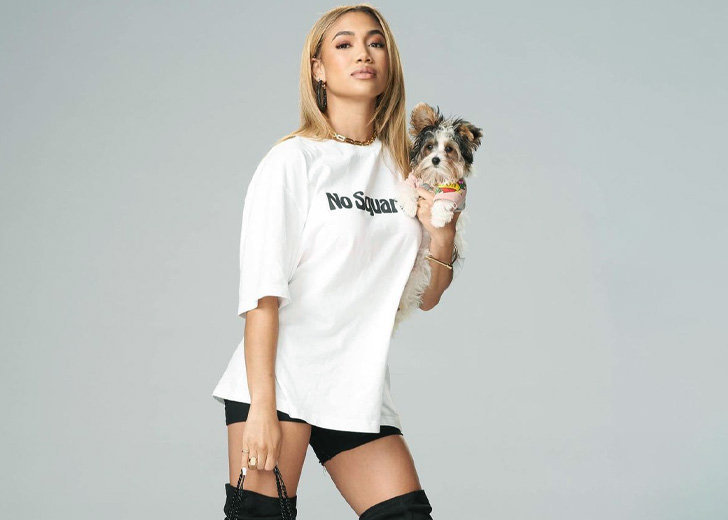 Power Book II: Ghost star Paige Hurd started acting from a young age and landed her breakout role on the seminal sitcom Everybody Hates Chris. 
Hurd was cast as Lauren Baldwin in the Starz original series Power Book II: Ghost, a sequel to the well-renowned series Power. The sequel found Tariq St. Patrick (Michael Rainey) grappling with a new reality after the death of his father and the imprisonment of his mother.
Hurd's Baldwin was a love interest of Rainey's Tariq, and their amazing chemistry had fans shipping them. 
Is Michael Rainey Paige Hurd's Boyfriend?
Although the actors have never hinted that something is going on between them, it hasn't stopped fans from wondering if they are dating in secret. 
During Hurd's birthday, Rainey uploaded a collage of them and wished her a happy birthday, and some followed suit wishing the actress while other curious fans asked the actors if they were dating. On another occasion, when Rainey uploaded a photo of him semi-hugging Hurd, fans asked the same question. 
@PAMH Broke My Heart When I Found Out You Had A Boyfriend AND You Kissed Tariq🥺😂 #PowerGhost YOU A GREAT ACTRESS. I LOVE YOU🖤 — 🎥🎥 (@DrevmChaser) September 27, 2020
Even on Twitter, they weren't left alone. After their characters kissed on the series, fans went into a frenzy, rooting for them to be together. One user tweeted. "Has it been confirmed that Tariq and Lauren are dating in real life?"
Another user reshared Hurd and Rainey's photo collage and wrote, "Tariq and Lauren showing that off-screen chemistry."
But Hurd clarified she was not dating anyone in reply to a user who claimed to be heartbroken when he learned that she had a boyfriend and kissed Tariq. However, she has an open mind to dating, admitting to WMagazine, that she replies to some of the cute guys that slide into her DMs.
Paige Hurd and Quincy Jones
While Power fans are shipping Hurd and Rainey, others are hoping the actress would date her long-time pal Quincy Jones, the adopted son of Sean Combs, aka Diddy. 
On June 5, Hurd uploaded a series of photos and videos on Instagram in honor of Jones' 30th birthday with a heartfelt caption. Wow. "We've been rocking since we were 15, been there with each other through it all. the good, fun, ugly & even hardest moments of our life."
She also iterated that she was glad to have him in her life and that she loved him. In the comment section, some fans expressed that they could be more than friends, with one comment saying, "Go ahead date get married smh. Long-time friends make the best couple."
No one knows if Hurd currently has a boyfriend. She seems to be very private about her love life.