Does Paige Hathaway Have a Husband? Inside the Fitness Expert's Relationship
Paige Hathaway has a year-old daughter named Presley.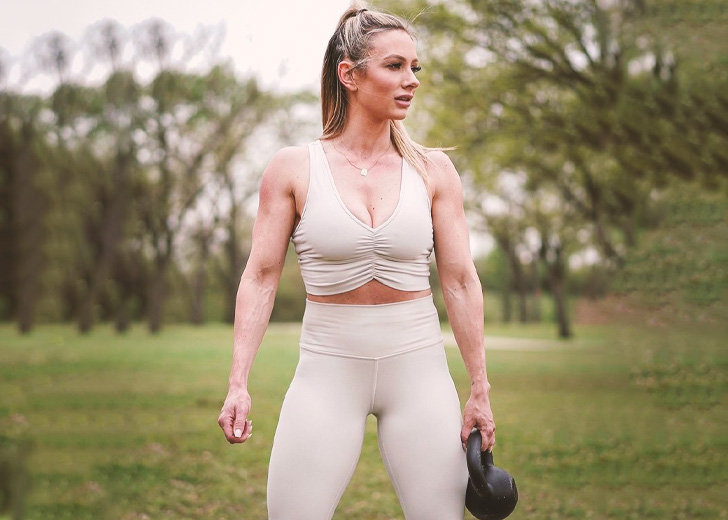 Paige Hathaway went from an ordinary Oklahoma girl to an inspiring fitness model and instructor, navigating through the fair share of challenges in her life — an unstable family and insecure finances.
Throughout her childhood, she jumped from one place to another to live. In the beginning, Hathaway lived with her alcoholic father. She then stayed with her divorced mother. However, instability still permeated, and she had to go live with her grandmother and later in two foster homes and two families.
When she was legally emancipated at 16, the 34-year-old looked forward to finding stability. She juggled a full-time job and education — and luckily went to the gym. The trainers urged her to join a bikini contest at the athletic facility.
At first, the young Hathaway was skeptical; however, she agreed to join the contest upon consistent pressure. No surprise, she lost the competition, but the experience ignited a passion that Hathaway never knew of. 
Garnering the idea of the fitness industry, Hathaway maneuvered over the opportunities, strengthened herself, and built her brand. She helps women and men with online fitness programs, nutrition routines, and even supplementation guides. 
And while the Minnesota native has helmed her career in the best way possible, she has also found bliss in her relationship. Here's what we know about her love life!
Paige Hathaway Has a Daughter with Jason Sebastian
Hathaway has been in a long-term relationship with fellow fitness fanatic Jason Sebastian.
The pair met when they attended a massive gathering in Dallas as youngsters. Hathaway had a crush on him at first sight, and they even flirted at the event for a while. However, they never talked to one another after returning home.
Serendipitously, their mutual friend reminded Hathaway about Sebastian around ten years later and asked her to talk to him for business purposes. So, as per the suggestion, she reached out to him through social media.
The duo befriended one another and became inseparable after meeting in Denver for the first time. They eventually started living together and even welcomed their first child together — daughter Presley Marie Sebastian on September 13, 2019. 
"Please help us welcome our healthy baby girl into this world," Hathaway wrote on her Instagram post, announcing the birth of her daughter a day later.
She also mentioned her baby's father and stated how she couldn't be more in love with him.
Is Jason Sebastian Paige Hathaway's Husband?
Since the birth of their son, Hathaway and her partner have openly shared their family bliss on their socials. 
However, they haven't yet disclosed if they are in a living relationship, engaged, or married. On top of that, Hathway has never mentioned Sebastian as her fiancé or her husband. 
Having said that, the comments on their social media posts hint that they are yet to get married.
For instance, on September 23, 2021, Sebastian uploaded a family picture on his Instagram. In the caption, he questioned his followers if he should add one more kid to their family. 
A particular fan replied with, "One Yes but first have an amazing wedding." Another Instagram user requested Sebastian to stop teasing everyone and be the lawful husband to his partner. 
Going by the comments, it is clear that Hathaway is yet to have a husband, but she already has a husband-like partner. So no rush to tie the knot!