Eva Pilgrim Is A Fitness Hopeful Who Loves Cheeseburgers
ABC News correspondent, Eva Pilgrim, dreamed of becoming a reporter since she was a child and followed Asian American female journalist. While she established herself as an anchor on television, Eva refers to herself as a 'fitness hopeful' but hardly compromises when it comes to cheeseburgers.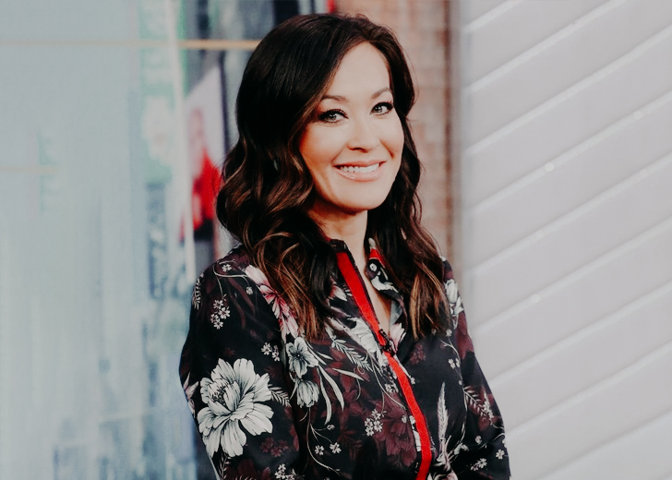 ABC News correspondent, Eva Pilgrim, dreamt of becoming a reporter since she was a little girl. Having Asian roots herself, Pilgrim grew up watching Asian American female journalists on TV and soon realized her dream could become a reality as well. 
Now an established anchor, Pilgrim is living her dream. But despite being a television personality, she is just like us—a 'fitness hopeful' but hardly compromising when it comes to cheeseburgers.
Eva Pilgrim has Both American and Asian Roots
Co-anchor of the weekend edition of Good Morning America, Eva Pilgrim— who is 38 years of age as of October 2019— possesses both Asian and American roots. 
She was born on August 30, 1982, in South Korea. Her Korean mother migrated to the United States with her American-born father when Pilgrim was just a baby.
In America, she grew up alongside people who look very different from her. What kept her going was watching Asian American female journalists Juju Chang and Ann Curry on television and dreaming of becoming like one of them.
I grew up in a town where everybody looked so very different from me, so for me seeing those women on TV, it wasn't just, 'Oh, I can do that job,' but, 'Oh, women like me exist in other places than where I live. There weren't that many half-Asian women on television when I was a little girl.
During her middle school, she realized that her dream could actually become a reality.
When you start to look at what women look like on television, it was hard to be a girl who looked like me and find someone who looks like them.
Eva Pilgrim is a 'Fitness Hopeful'
While Pilgrim is great at what she does as a TV anchor, she calls herself a "fitness hopeful" for fitness. As mentioned on her Twitter bio, Pilgrim, who stands at the height of 5 feet and 7 inches, is hopeful and obsessed with skincare. She also mentions she is crazy about a cheeseburger.
Adding to it, in one of her tweets dating back to 2012, Pilgrim joked about how she baked when she was stressed. She said that baking and giving away the food to other people to gain weight made her "giggle" and relieved her stress. 
some people drink, others eat... I bake when I get stressed. then I give it away. making other people gain weight makes me giggle. =) — Eva Pilgrim (@EvaPilgrim) November 1, 2012
But when it comes to working out, Pilgrim has her own set of routines. She has also tried something known as the "cold workout," and it worked great for her. Pilgrim, who hints her measurement to be of size 6, even trained for a triathlon back in 2010.