How Paddy Considine's Wife Shelley Insley Changed His Life with a Guitar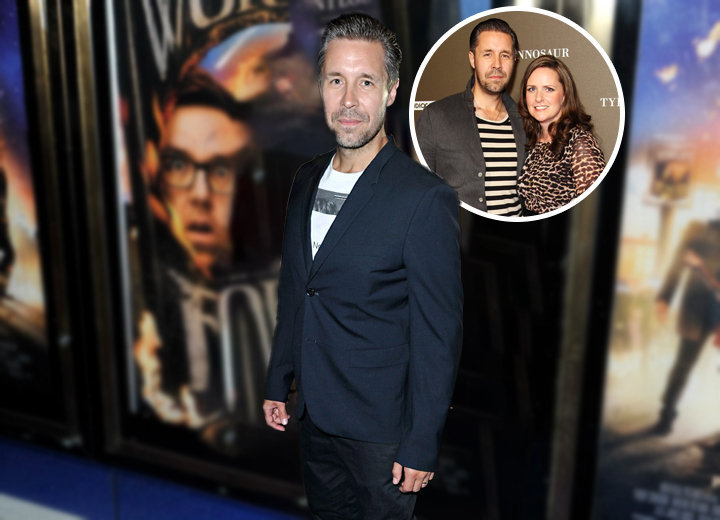 Paddy Considine has always been into music. He has been in bands since he was a teenager.
However, he never thought he would do music professionally or be good at it. He was never the lead man in the bands he was a part of and always played drums.
It was not until in his late 20s that he realized he could become a musician. That realization was something his wife brought along, along with a guitar one holiday season.
That was a profound change in his life. He has since become a well-known musician — the lead of the band, Riding the Low.
How Paddy Considine's Wife Reignited His Passion in Music
"Playing a guitar felt alien to me," Considine told the Independent in April 2022, while also saying music was more important to him than acting.
The House of the Dragon actor started becoming a part of musical groups after meeting Shane Meadows at 17, and they have worked in many bands together.

Paddy Considine (Photo: Paddy Considine/Instagram)
A year later, he met his wife, Shelley Insley. They got married in 2002 and started a family. Considine took his personal and professional lives together, which mostly comprised acting jobs.
He lived like this for many years while also never completely giving up on music. Considine was a drummer during this period and only knew a few guitar chords.
Insley, then, out of nowhere, gave him a guitar as a Christmas present when they were in their late 20s.
"That's great but why?" he thought of the present he had received early in the morning. However, the musician side of him immediately took over, and those thoughts went away. He soon realized what the gift was meant to be — a blessing.
"[After giving him the gift] she went upstairs to get dressed, and when she came down, I'd written a song," he recalled while talking to the Independent. He played the new tune to his wife at her request when she came back.
That set off a sort of domino effect in him, and he is yet to stop writing songs.
"I don't know where that came from, but I could just [write songs], so I carried on doing it," Considine told The Guardian in April 2022.
He started his band, Riding the Low, in 2006. They got their big break after years of hard work in 2014 and have been going strong  with Considine at the center of everything, playing the guitar.
Paddy Considine's Family Life with Kids and Tough Times
Considine has been with his wife since they were 18, and they have been through thick and thin together while also raising their three kids. Insley was a graphic designer before giving it all up to be a full-time mother to their kids.
One of their three kids, son Joseph Hooligan (as he goes on Instagram), is also a musician. The other two kids' names are yet unknown, but at least one of them is a boy.
The family still lives in Burton-on-Trent, where he was raised alongside his five siblings.
As he entered his 30s, he had become more distant and disconnected. His mental state had gotten to the point where he started wondering who he was.
It affected both his personal relationships and his acting. Everyone knew something was off with him, but nobody could put their finger on the issue.
Nobody except his wife. Around 2010, she started looking into his changed behavior, and after some research, she suggested he see a specialist.
He obliged, and after some tests, doctors diagnosed him with Asperger's syndrome. He had a severe case of Irlen Syndrome, which makes it difficult for him to process light, causing visual distortions and physical and behavioral issues.
Considine has credited Insley as being the "conduit" for his diagnosis. "She could see... I was getting to a real low point in my life where the strategies I was using to cope were just hurting me," said the actor during his conversation with The Sunday Telegraph (via Digital Spy) in April 2011.