Charlize Theron Goes off on 'Overweight' Steven Seagal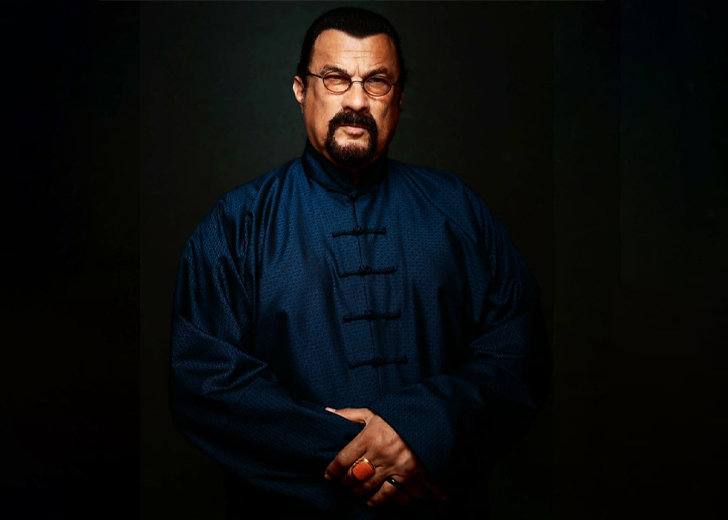 Charlize Theron has been somewhat of a trailblazer for women in the action genre, and while making way for more women to make a name for themselves in that genre, she outright shoved Steven Seagal. 
The actress noted that her research on Hollywood fights somehow always landed her onto a video of an overweight Seagal doing an action scene somewhere in Japan. 
During an appearance on The Howard Stern Show (via NY Daily News), the actress called Seagal out as an overweight fraud. 
Charlize Theron Calls Steven Seagal Overweight
"When I make a movie like The Old Guard … at night I'll go online to watch fighters or watch people fight," she recalled. "You always come across that odd Seagal video of him 'fighting' in Japan, but he really isn't."
Needless to say, Theron was more than ready to challenge her male counterparts for screen-time on the male-dominated genre. 
"He's just incredibly overweight and pushing people," she commented on Seagal's on-screen portrayal. 
The show's host, Stern, couldn't help but agree that the aging actor was not in the best of shapes in recent times. With that nod, Theron didn't hold back her punches. 
I have no problem talking [expletive] about him because he's not very nice to women so [expletive] you! 
Theron was referring to the multiple accusations of sexual misconduct women had posed against Seagal. 
Charlize Theron Takes Another Shot at Steven Seagal
Back in 2018, the actor's character was called into question when two women spoke up about how the actor sexually assaulted them. Seagal has since denied all of these allegations. 

Steven Seagal before and after comparison (Sources: Instagram)
Other actresses, including Jenny McCarthy, Portia de Rossi, and Julianna Margulies, have accused him of sexual misconduct.
Circling back to Seagal's weight, Theron noted:
"He's overweight and can barely fight … look it up, it's ridiculous. He's shoving people by the face, it's a whole setup."
She capped off her argument by stating how actresses such as herself were not trying to fight like their male counterparts. 
Instead, she argued, "We want to fight like we would fight and figure out what this looks like."
She would much rather engage in "fights" that were smarter where the action made sense and justified the overall emotional storytelling. 
Fans Theorize Steven Seagal's Weight Gain
It wasn't just Theron who has noticed the actor putting on the pounds. 
In fact, there are entire forums on platforms like Reddit and Quora where fans have huddled together to discuss how and why Seagal was overweight. 
A forum on Quora was of the opinion that the actor gained weight as a result of his age and genetic makeup. 
"How many buff grand-daddy's do you see out there in the wild?" a user questioned. "Does Schwarzenegger today look like the Schwarzenegger of 1975? Or Stallone, or Lou Ferigno for that matter?"
They went on to cite Dolly Parton noting time marching on, "Pretty soon you realize it's marching across your face."
The argument had merit. After all, the actor is pushing 70 now. 
Others in the forum noted how Seagal must have relaxed his diet and workout habits over the years, leading to those pounds piling on.