Omarion and Lil Fizz Dissolve Their Beef at 'The Millennium Tour 2021'
Omarion and Lil Fizz have finally ended their feud.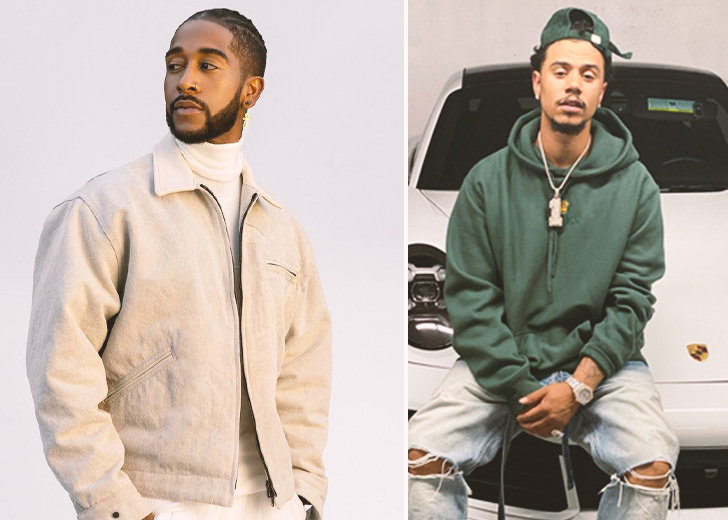 The Millennium Tour 2021 finally kicked off in Los Angeles at the Forum on October 1.
Headlined by the 'Let Me Hold You' collaborators, Bow Wow and Omarion, the tour was initially supposed to kick off last year, but the Coronavirus pandemic caused the shows to be delayed.
The tour, which started in 2019, returned with a lineup full of nostalgic fan favorites from artists such as Ying Yang Twins, Lloyd, Sammie, Pretty Ricky, Soulja Boy, and Ashanti, who released some of the biggest hits of the 2000s.  
But this time, fans in attendance also witnessed a reunion of the B2K members.
In 2019, B2K headlined the Millennium Tour, but in 2020 Omarion announced the Millennium Tour without his bandmates after drama ensued between him and fellow B2K member Lil Fizz.
Lil Fizz was dating Omarion's ex and baby mama, Apryl Jones. After consistently denying their relationship, the duo went public with their romance in 2019. 
While Omarion seemed pretty calm and unbothered by the news, he addressed the couple's relationship in an interview with VladTV. 
I don't feel any way about it. If they're happy, then they should be happy. I think they should change the narrative, though. Because if it's their so-called happiness, then I shouldn't be a part of it.
Lil Fizz and Omarion Called a Truce
But during the opening night concert, the B2K members were reunited, which was captured and posted on B2K's Instagram page. 
In the clip, Fizz was seen pausing the show and publicly apologizing to Omarion for dating Jones.
Fizz explained that he was not proud of what he had done to his "brother" and that he wanted to "humbly and sincerely apologize to you for any turmoil or dysfunction [he] caused" between Omarion and his family.
Omarion accepted the apology, saying it was all good before shaking Fizz's hand and hugging him. 
Fans took to the comment section of the video and commended the duo for handling the situation in front of the audience and ending their feud for good. 
Apryl Jones Accused of Breaking up B2K
Fizz and Jones split at the beginning of 2020, and the mother of two moved on with Dr. Dre. 
The breakup rumors between the two started when reports claimed that Jones was cheating on Fizz after photos of her with another man surfaced.
After that, the duo unfollowed each other, and Fizz began deleting pictures of Jones from his Instagram.
During her interview on Out Loud with Claudia Jordan, she addressed the breakup rumors between her and Fizz. Jones shared they were both busy focusing on their kids from their previous relationships. The host also questioned her about breaking up B2K and causing a beef. 
She explained that it was not true and that people who did not know the insider details blamed her. She iterated that the group had broken up before she came into the picture and added that people had the right to their opinion despite the truth.
Jones added they could think whatever they wanted about her.