Olivia Plath Takes to Instagram to Talk about Her Mental Health and Body Image Struggles
Olivia Plath admits to starving herself not to look 'fat.'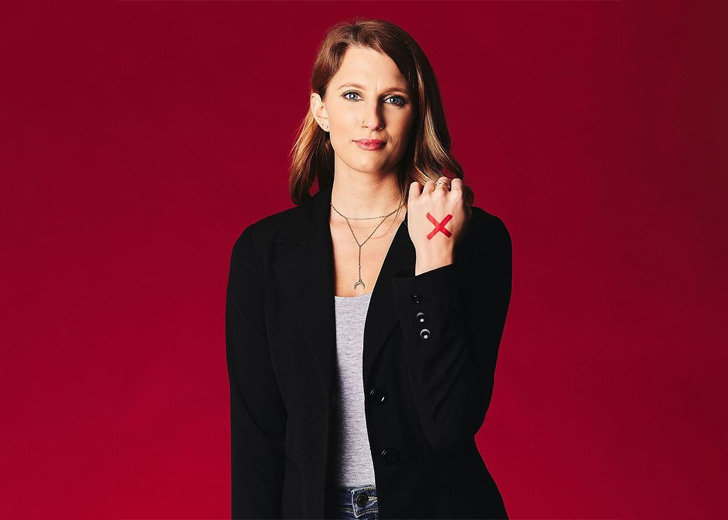 Reality star Olivia Plath is opening up about her mental health and body image struggles through Instagram.
On August 20, 2021, the Welcome to Plathville star uploaded a video on Instagram to talk about her past struggles to show that everyone has bad days, even if they don't always document them.
"No matter what social media leads us to believe, we are all imperfect people trying to figure life out as we go," Olivia wrote in the caption. "You are not alone. I'm human too."
The TLC personality's video started with a professional photo of herself posing by the side of a swimming pool before it transitioned to a close-up shot of her at the beach.
"This posed portrait where I'm sucking my stomach in can also look like...side rolls when I lay down because I'm human," she captioned the slideshow.
Olivia further compared another glamorous snap of her where she appeared to be a "seemingly confident person," to a picture of her crying. She remembered she had felt like committing suicide when she took the picture.
The comparison continued as she admitted having "a beautiful sexy body," but at the cost of managing an unhealthy relationship with food, where she starved herself not to look "fat."
The public figure revealed that she once burned her hands in a panic attack induced by a car accident. There are also a lot of times she breaks down into tears when she is overwhelmed with emotions.
"I have a lot of photos taken from good angles," she wrote for a gorgeous snap of her enjoying the pool before accepting, "But not all angles are flattering, and that's okay."
She concluded the post by sharing a final note alongside a photo of her smiling in front of a waterfall. The note read,
I'm human. Social media is often a highlight reel, but just know that you aren't alone...We all cry, we all break sometimes, we all have imperfect bodies and are doing the best we can.
Immediately after she dropped her moving post on Instagram, she received an overwhelming amount of love and support in her comments, with many of her followers thanking her for speaking out about certain issues on a public platform.
"You're so real. so human. I love your sprit. your authenticity. I needed to hear and see this. I don't feel alone anymore," one commented.
Another sent love to her, writing, "I think you're a badass for being so transparent. You're helping more people than you may ever know. Sending hugs your way."
Olivia, who does photography as a profession, has reflected on other life experiences, including struggles in family and married life, through the TLC's reality show Welcome to Plathville.
The show follows the lives of Barry and Kim Plath [Olivia's in-laws] and their nine children, amongst whom one is Ethan Plath, Olivia's husband.
On Olivia's part, the show is centered on her sour relationship with her in-laws, starting from her wedding when some bad communication between her and Kim gave birth to a family feud.
But as the show has progressed, she managed to maintain a "much happier" life with her husband's family. She has been married to Ethan, a mechanic, since October 2018.