Welcome To Plathville: A Look Into Olivia & Ethan Plath's Relationship
Despite the ups and downs in their marriage, 'Welcome To Plathville' stars Ethan and Olivia Plath still share a strong bond.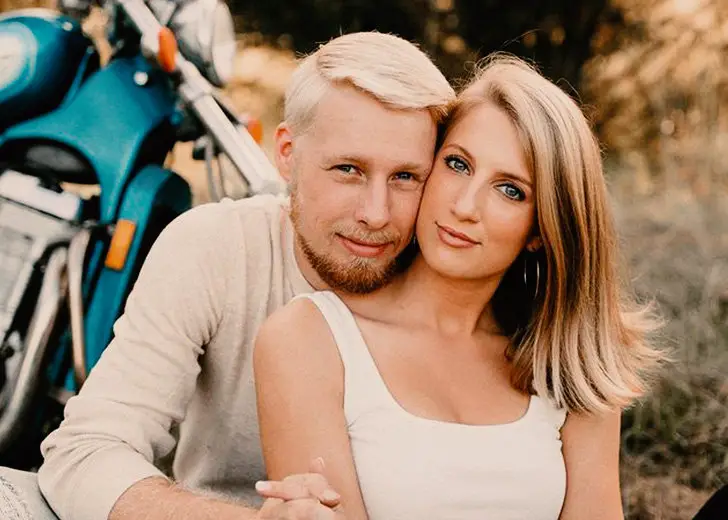 The TLC TV program Welcome to Plathville is about yet another unconventional family who live a sheltered, austere, and eccentric life. 
Kim and Barry Plath have raised their nine children on a 55-acre Georgia farm, secluded from the modern world and its technologies. 
The kids "have never had a soda, don't know who Spiderman or Tom Brady is, and have never watched TV," as reported by TLC.
However, the family's world has been forced to open up with the adulting of the children. That resulted in some tension within the household, especially once daughter-in-law Olivia joined the family.
The oldest of the Plath children, Ethan Plath, got married to Olivia Plath in October 2018. When the 22-year-old entrepreneur entered the family, Ethan became more and more distant from his parents.
Some of his siblings even followed his bold suit and stopped associating or even identifying with their conservative and fundamentalist upbringing, which is the reason Olivia has been antagonized not just in the household but in the TV show as well. 
After having celebrated their first marriage anniversary in 2019, the young photographer has shed light on some of the obstacles that they had faced in their relationship so far. 
"It's been quite a year," Olivia had shared through Instagram. "It hasn't always been easy and we've shouldered our way through some crappy storms, but what matters is that I love you more now than I did then." 
Ethan and Olivia first met at a Christian fundamentalist summer camp, and about four years later, they were married.
Olivia's background was more or less similar to Ethan's in that she also came from a big family, lived on a farm, was homeschooled, and raised very religiously.
However, the camp marked a significant paradigm shift for her family. The camp turned out to be extremely upsetting to her parents, who initially thought it would be a chance to experience new things, that they decided to leave the ultra-conservative and oppressive dogma. 
And while Ethan's crush on her was instantaneous, they only began dating in 2016, the prospect of which was exciting to Kim at first.
Soon, the ideological disparity between Olivia and the matriarch and her family began to show, as she gradually eliminated the fundamentalist aspects of her lifestyle. 
But that doesn't mean that her own family is free of conflict, as she has openly admitted to being at odds with her sister, so much so that they are not on speaking terms with one another. 
The wedding photographer quite recently opened up about going to therapy to deal with her past. Even though the couple would eventually like to start a family, they understand that now is just not the right time.
 "We need to heal and process our own childhoods before we bring another child into this world," says the young actress.   
Further, in an Instagram Story Q&A, Olivia promptly replied to a fan who asked if things were okay in terms of her marriage.
"We are working through a lot right now, but hopefully it will all make us wiser and stronger in the end," she wrote alongside a photo of the couple, without sugarcoating the hardships.
The spouses are not in touch with Ethan's parents, but they haven't cut off contact with Ethan's younger brother Micah, who abandoned the outdated morals of his parents to pursue a career in modeling, and his sister Moriah, who is close to Olivia.