Olivia O'Brien Seemingly Gets Breast Augmentation amid Plastic Surgery Claims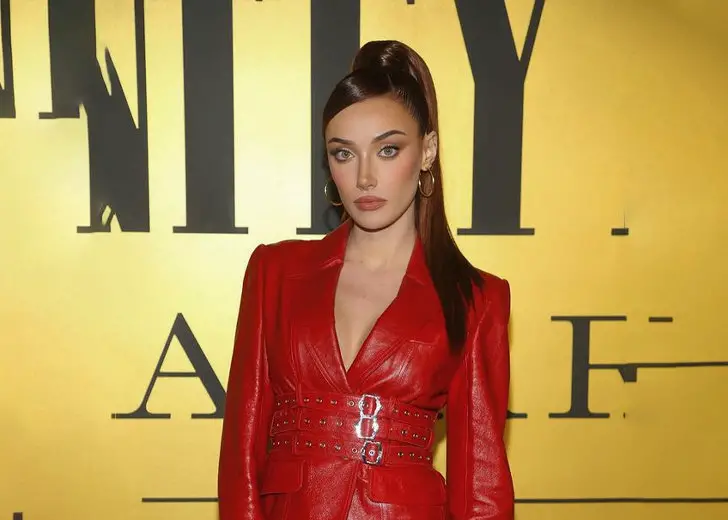 Olivia O'Brien has always been at the center of gossip for her relationship with Logan Paul. 
However, she did clear the air about it, noting that it was all in the past during her appearance on the Zach Sang Show podcast. 
But the singer is at the center of rumors again, but this time for a very different reason. 
On March 28, O'Brien uploaded an Instagram story wearing a cap that read, "don't hug me I just got a boob job."
It is unconfirmed if she got a breast enlargement plastic surgery because she is known for wearing caps with random text. 
On January 29, she uploaded a photo of herself in a pool wearing a yellow bikini and cap that read, "I pee in pools."

Olivia O'Brien and her cap (Source: Olivia O'Brien/Instagram)
Similarly, in another instance, she uploaded an Instagram carousel and in the picture were her and her friends wearing caps with different messages. 
O'Brien was wearing one with "as seen on your mom."
Therefore, her latest Instagram story could probably be a mere coincidence or that the singer was trying to say something to her followers.
Olivia O'Brien's Insecurity over Her Breasts
But her fans would not be surprised if she got the surgery since she has been open about her insecurity with her breasts. 
On January 4, 2019, she took to Twitter and wrote that she wished she had bigger breasts. 
i want boobs !!!!!!!!! — olivia o'brien (@oliviagobrien) April 25, 2021
And then, a month later, she talked about her breasts again, saying that she would not know how it felt when girls had uneven breasts because hers did not exist.  
And then, a few months later, she tweeted about her insecurity, writing, "What makes me different? What makes me special? I am the only person in my friend group who has small boobs."
The songstress also expressed disappointment over losing weight around her breast area.
She noted that her weight fluctuated a lot, and whenever she lost weight, she only lost it in those areas. 
Olivia O'Brien and Her Plastic Surgery
Besides being open about wanting bigger breasts, she has often talked about the work she had gotten done on her face. 
In December 2018, the social media star revealed that she had gotten a surgical nose job after her non-surgical one did not work out. 
During an interview with Coveteur, O'Brien revealed that she had wanted a nose job ever since middle school because of a big bump on her nose. 
At 16, her dream finally came true, and she got the procedure, but once she got it, she hated it so much she had to get a second surgery. 
After the nose job, she started noticing other areas of her body and hated it. 
"You just end up comparing yourself to everyone and everything—it's not worth it," said O'Brien. 
Apart from her nose job, Twitterati suspected she might have gotten lip fillers, but she clarified it was untrue.
O'Brien noted that instead of lip fillers, she had gotten Botox, which she often posted about on her socials.