Olivia Holt's Character in 'Cruel Summer' Took a Toll On Her Personal Life
She couldn't compartmentalize workspace and reality.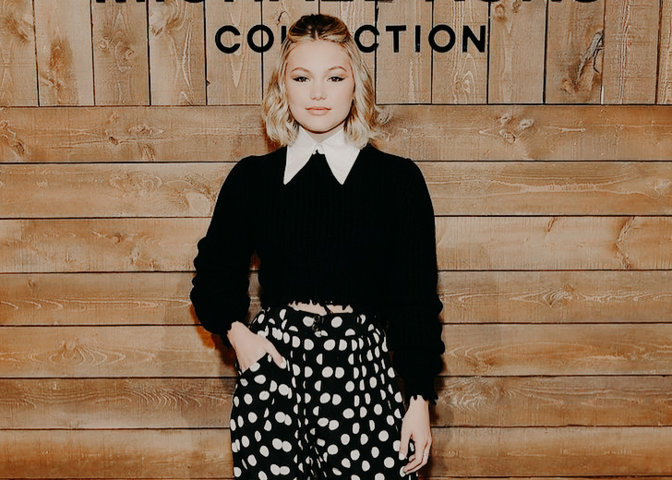 Watching actors embody characters different from their real-life persona can be entertaining, but it's equally challenging and demanding for the artist. More so, for the former Disney star Olivia Holt, who struggles to switch on and off from a character.  
Holt portrayed an imposing character, Kate Wallis, in Freeform's hit series Cruel Summer. She shared her filming experience and its toll on her life during an interview with Flaunt magazine on July 26, 2021. 
Olivia Holt Had a Hard Time Switching Back to Reality
Holt's character in Cruel Summer encapsulated tragedy, grief, and change depicted in a timeline of three years. It showcased diverse mentality and moods every year without looking like the three characters. 
In a nutshell, the 24-year-old had to contribute profoundly and get into the perfect mindset to bring her character to life. Recalling the filming moments, Holt told Flaunt that the process wasn't easy.
Holt confessed that it took a toll on her personal life. She would spend a lot of time researching and educating herself on intense subject points and get into her character. 
But the hard part was getting out of her character. Even when home, the Tennessee native couldn't compartmentalize her personal life and profession and would be in a work mindset. 
The stunning actress shared similar experiences while talking to Observer on July 2021. 
I found myself really diving into her shoes versus pulling from my own life.
Holt clarified she needed to dive into her character's emotional, mental, and even physical state to bring genuine polish to her work. She had to live fully in the fictional moment to perform better. 
But she claimed that switching between fiction and reality wasn't easy for her. In her own words, 
It is not easy for me to just turn it on and turn it off like a lot of actors have the ability to do that.
Though Holt had to work harder while struggling to differentiate between her workspace and home every day, her perseverance became fruitful at last. She successfully nailed her performance, giving way to a new season. 
About 'Cruel Summer' Season 2
Courtesy of Holt's hard work, and, needless to say, her team's, Cruel Summer got the green light for its season 2 before season 1 technically ended. 
Season 1 revolved around Wallis' self-discovery and metamorphosis after escaping a kidnapping. It also brought light to another lead character, Jeanette Turner, played by Chiara Aurelia, as she took Wallis' place during her one-year absence.
All ten episodes focused on the same day over three years — 1993, 1994, and 1995.
While the first season stressed character development and mystery-solving aspects, Cruel Summer season 2 is expected to continue the plotline, focusing on Wallis' relationship with Mallory Higgins, portrayed by Harley Quinn Smith.
However, there has been no confirmation on whether it would be a continuation or be adapted as an anthology series.