Noella Bergener's First Husband Didn't Allow Their Daughter to Be Filmed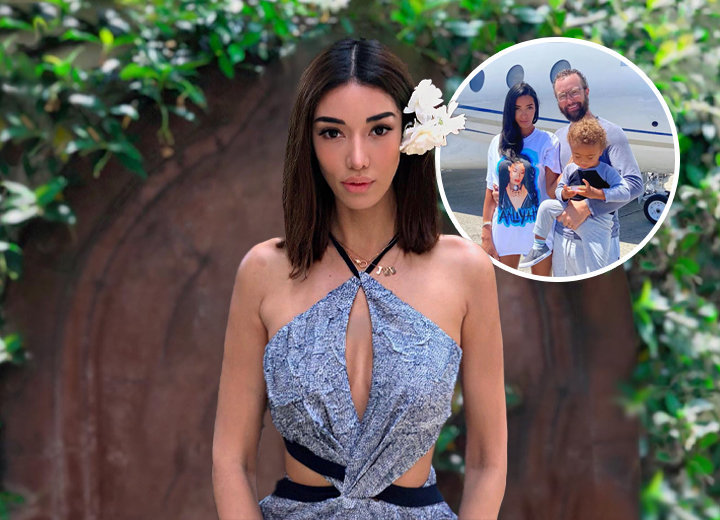 Noella Bergener was first introduced to audiences in Season 15 of The Real Housewives of Orange County. 
She was a friend of a cast member, Braunwyn Windham-Burke, who described the outspoken Bergener as "the life of the party."
And then, in season 16, she officially joined as a cast member with fellow RHOC newbie Dr. Jen Armstrong.
During season 16, we saw Bergener's world turn upside down after her ex-husband unexpectedly filed for divorce, threatening her financial security. 
The couple was also fighting over several legal issues, including the custody of their son, James Jr. Bergener. Bergener wanted monthly spousal support and sole custody of their son. 
During Thanksgiving in April 2022, the reality star took to Instagram to post a photo of her children, opening up about how difficult the holiday had been with the divorce.
But some fans were surprised that she had another child besides James Jr. 
Noella Bergener's First Husband Didn't Allow Daughter to Be Filmed
In the post, Bergener admitted the holiday was difficult "after a sudden divorce with young kids." 
"The mom guilt is real. I'm doing my best to make it magical but with sunglasses on to hide the puffy eyes," she wrote. 
She explained this was her first holiday without her father and detailed how much she missed him on his favorite holiday. 
Many fans were sympathetic to her situation and offered her love and support. But some fans wanted to know if both children were hers. They mentioned they had seen her son in the Bravo reality series but never her daughter. 

Noella Bergener shares a photo of her son and daughter, whom she shares with her first husband. (Source: Instagram)
Bergener clarified both of them were hers and that her daughter was from her marriage with her first husband. She revealed her ex husband did not allow her to be filmed, which was why she was never seen on the show. 
The reality star has never spoken about who her first husband is on The Real Housewives of Orange County.
But, on Twitter, she responded to her followers' questions about her first husband. She shared she traveled to ensure her daughter could maintain a relationship with her biological father.
Noella Bergener's Not So Secret Love Life on 'RHOC'
While Bergener refrains from talking about her first husband in the series, fans have seen her love life with other men play out in the series.
Her marital woes with her ex-husband were extensively covered in season 16. 
After her divorce, she began dating Bobby Schubenski, who was introduced to fans in April 2022 during the RHOC reunion special. Before that, she had opened up about her relationship with Us Weekly. 
"There's somebody that I have known for years. He knew me married and knew my husband. That's not weird at all, but we just have a lot of love and respect for each other. He was one of those that just constantly checked in on me," said Bergener. 
But on June 28, 2022, the outlet reported that they had broken up. The reality star alluded there was no bad blood between them and explained their relationship happened at the wrong time.