Noel Fielding and His Wife Are Raising Two Daughters Together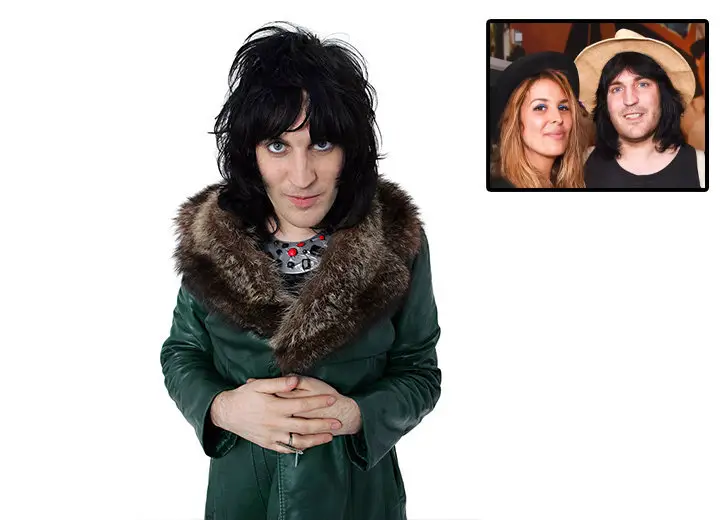 The Great British Bake Off host Noel Fielding has been together with his wife, Lliana Bird, for over a decade. 
The two are parents to two kids — Dali and Iggy. Dali is named after Fielding's favorite artist, Salvador Dali.
Is Noel Fielding Married?
Fielding began dating Bird around 2010. However, the couple has revealed little about their relationship, and it's not known how they met or got together.
While there have been no reports of the two getting married, several sources have referred to Bird as Fielding's wife. Because of this, it's believed the two had a private wedding.
Noel Fielding and Wife Have Two Daughters
Fielding and Bird became parents for the first time in April 2018.
During his appearance on The Jonathan Ross Show, Fielding called his daughter beautiful and said she blew his mind about a hundred times a day.
"It's a new level of tiredness that I've never experienced," he said about his experience parenting his newborn daughter.
"I mean obviously, I've done a lot of all-nighters, I haven't been asleep since the sixties. In a way I've been in training for this moment all my life!"
Two years after welcoming daughter Dali, Fielding's family grew larger when his wife gave birth to daughter Iggy in October 2020.
Bird had first announced her pregnancy in August 2020 during an Instagram Live video. "Been baking a little something of my own throughout lockdown," she said.
The next day, she posted a mirror selfie that showed off her baby bump.

Noel Fielding's wife Lliana Bird showing off her baby bump (Source: Instagram)
She confirmed daughter Iggy had been born with a picture of four toy spiders she made of her old mic covers.
When asked about it in the comment section, she answered that the four toy spiders represented members of their family, with the red being their newborn Iggy.
Who Is Noel Fielding's Wife?
Bird is a writer, actress, podcaster, and radio presenter. She also has her own production company and has made appearances as a commentator on Sky and BBC News.
Alongside neuroscientist Dr. Jack Lewis, she published the book The Mice Who Sing For Sex in 2016.
The two also run the podcast Geek Chic's Weird Science, where they look at the latest news from the world of science. It was selected as iTunes Best of 2014.
Aside from Geek Chic's Weird Science, Bird also runs the Get It Off Your Breasts podcast with Emma Gannon.
Bird currently presents the Sunday evening show on Radio X, where she has worked since 2014. She has previously contributed to Capital Radio and Virgin Radio.
As an actress, Bird has appeared in her husband's The Mighty Boosh as well as his 2014 work, Noel Fielding's Luxury Comedy. She also directed the 2019 short Snapshots.
Bird also founded Choose Love, a UK-based non-governmental organization that provides humanitarian aid to refugees worldwide.
The organization was established in 2015 out of a social media campaign organized by Bird. 
Since then, it has raised over £47.5 million in funds and made a difference in 22 countries.