Did Noah Thompson Break up with His Girlfriend to Be with Hunter Girl?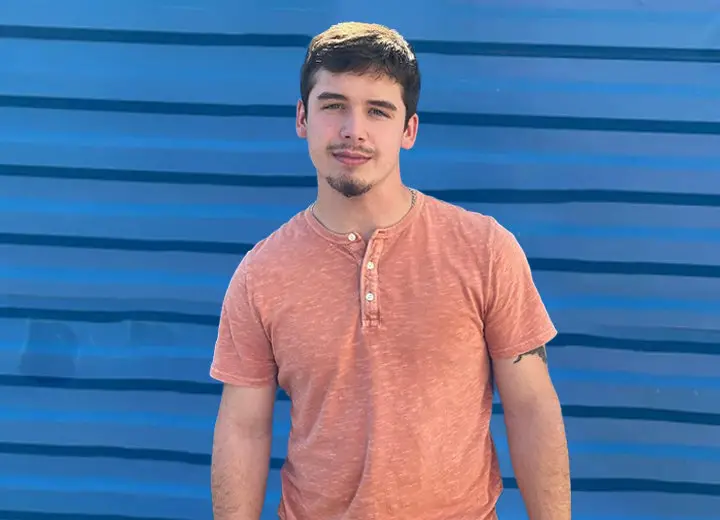 Celebrities often find themselves at the center of dating rumors. And after American Idol contestant Noah Thompson won the competition and became the newest celebrity in town, he too was not spared by the tabloids.
Thompson was crowned the winner of the show's season in May 2022. Since then, there have been speculations he left his girlfriend, Angel Dixon, to be with fellow contestant Hunter Girl.
The winner's girlfriend and their son, Walker, appeared on the show multiple times in recorded clips detailing Thompson's journey from a construction worker to an up-and-coming country music star.
Dixon and Walker were also on stage at some of Thompson's live performances. After his big win, the singer discussed how they were adjusting to their new reality in an interview with Music Mayhem.
Thompson shared that while he was delighted to be reunited with his girlfriend and son, their life had not been the same since he had to be away from home frequently for concerts, meetings, and recording sessions.
"It's just a whole different lifestyle for all of us. Angel and me, we both had a hard time with it, but we're getting used to it. It's for the better and we both know that. It's all moving positively, and that's all that matters." said Thompson.
Noah Thompson's Break up with His Girlfriend
Although everything was going well between the duo, rumors surfaced that they had officially broken up.
On July 8, 2022, Dixon posted Instagram photos of herself with her back facing the camera. The back of her jeans was filled with colorful wildflowers, and if her caption was a clue about her life, the flowers seemed to symbolize a struggle she was experiencing.
"Flowers grow out of dark moments," she wrote alongside the snaps. Immediately, fans suspected it might have something to do with her and Thompson's breakup.

Noah Thompson's girlfriend, Angel Dixon's, photo upload caused the breakup rumor. (Source: Instagram)
Shortly after that, eagle-eyed fans noticed Thompson had unfollowed Dixon and removed photos of her from his Instagram feed. 
His girlfriend too had unfollowed the singer, but she still had photos of her with the winner. The rumors were further fueled by the friendship between Thompson and Hunter Girl.
On July 11, 2022, the former construction worker posted a TikTok of him and Hunter Girl. He was wearing her cheetah-patterned boots, and when it was time to take them off, he needed help from Hunter Girl herself. "I don't know what's wrong with us," he captioned the clip.
Noah Thompson Shuts Down Dating Rumors with Hunter Girl
But before the rumors could escalate further, Thompson shut down rumors saying he and his competitors were "best friends."
"Me and Hunter, I mean we became a lot closer than the other, uh, you know, the other contestants toward the end just because we had our trailers side by side, That's not something we picked, we just became close," Thompson told the outlet.
He added that as the two finalists, they were there for each other and were nothing more than best friends. 
And while he usually turned the other cheek on rumors about him, this one he could not. He explained that people blamed him for the breakup or accused his "best friend" of the breakup. The singer said, "people just need to quit [making up rumors]."