Nina Dobrev Could've Had Weight Gain after Leaving Vegetarianism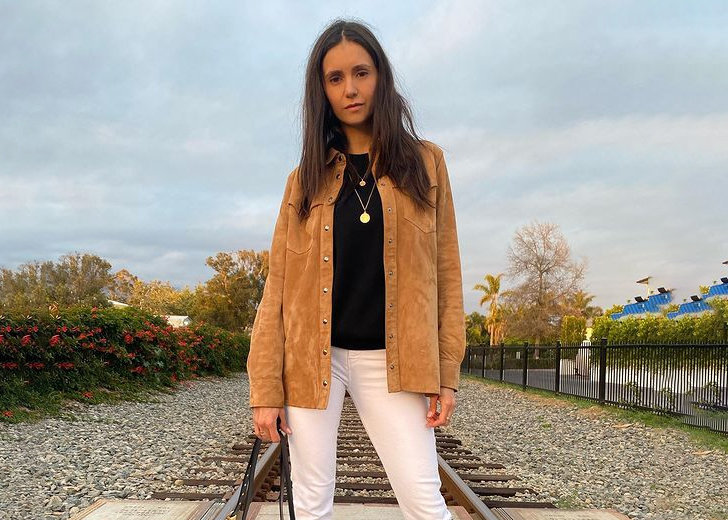 Nina Dobrev's being underweight was a concern amongst fans when she took up a vegetarian diet.
However, since she reverted her diet, the weight gain seemingly brought her back in shape. 
It wasn't just Dobrev's fans who noticed that a vegetarian diet wasn't best suited for her.
During a special issue interview with Seventeen Fitness (via Us Weekly), the actress affirmed that she wasn't at her best while on the meatless diet. 
Vegetarianism Wasn't For Nina Dobrev
The Vampire Diaries star admitted to the outlet that going meatless was hard for her. She talked about how she switched to a vegetarian diet for four months towards the end of 2011. 
After sticking to her new diet for a while, she noticed her body giving her signs.
She was feeling weak like she needed more protein, more energy. 
At the time, she had come across a review of an episode of The Vampire Diaries on the internet where the writer had mentioned how she was looking "too thin."
Dobrev couldn't disagree. She confessed, 
I was like, 'Okay, maybe they're right.' It made me think: I need a burger — a beef burger, not a soy burger.
Dobrev had nothing but appreciation for people who went by on a meatless daily diet, but she also realized it was not suitable for her.
Still, she was glad she at least tried it. 
With her stint with vegetarianism, she also realized that being skinny didn't necessarily equate to being attractive. 
"Guys like girls with curves," she told the outlet. 
Fans React to Nina Dobrev's Weight Loss
While all of this was going on, Dobrev's fans were genuinely concerned for the actress.
They wanted her to undergo at least a slight weight gain. 
The fans voicing their concerns over Twitter were extra careful not to sound too intrusive or offensive about their comments on her weight.
Admittedly, that's not something one sees every day. 
Check out some of the fan tweets below. 
@ninadobrev you have to gain weight a little bit stock up a few meat in your arms and legs.you look a wee bit anorexic on TV.just saying — a-MAE-zing (@reallycrazymae) March 12, 2012
@ninadobrev you're so thin ... a horror ... you have to put on weight ... just do not be offended — Ramina ♥ (@Hadizha95) August 19, 2011
At the beginning of Season 6, @ninadobrev had put on weight. She looked so much more healthier than before. Love @cwtvd for its perfect work — Always a Lannister (@kir_thi) August 30, 2015
@ninadobrev you looked stunning at the MMVAs but please put on a bit more weight. You look so fragile. — Kate (@katedevalois) June 20, 2011
Nina Dobrev Listened to Fans, Gained Weight
Dobrev wasn't someone who would shut out her fans completely and plow through on her own.
A couple of weeks after the fans voiced their concerns, Dobrev decided that it was time to go back on her decision to go non-vegetarian and put on a few pounds. 
In a tweet dated April 4, 2012, she announced that it was about time she got her bikini body back, and for once, it implied weight gain and not weight loss. 
crazy, gotta get my bikini bod back! Haha — Nina Dobrev (@ninadobrev) April 4, 2012
Nina Dobrev's Pregnancy Rumors
Dobrev has been sparking pregnancy rumors in more recent news since she walked past the press at the Versace show in Paris Fashion Week. 
While nothing was glaring that declared her pregnancy, she did show signs of a baby bump.
A baby bump was decidedly more likely than a weight gain that gave her a tummy for an actress who has long been talked about for being underweight.
Still, fans have to wait a little longer before they get an official confirmation.