'Floribama Shore' Star Nilsa Prowant's Married Life with Her Husband Gus Gazda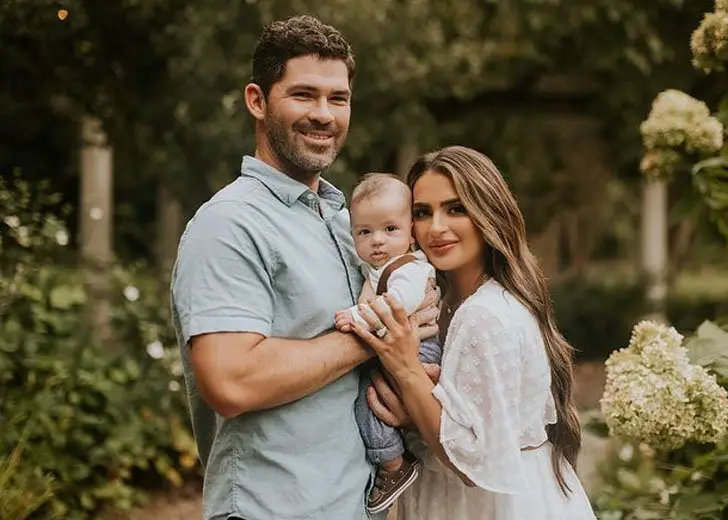 MTV has provided its fans with many acclaimed reality shows which people tune in to watch from all over the world. One such show is Floribama Shore. The show follows eight young individuals staying together during the summer. 
Every aspect of their lives is documented, including their career and relationships. Nilsa Prowant has been a part of the show since its premiere in November 2017. 
Like the other cast members, her life has also been documented for the show. Her love life is also one of the primary aspects of Floribama Shore, since she does not shy away from sharing details about her life with her roommates. 
She was in a turbulent relationship with fellow cast member Gus Smyrnios, and the relationship was not appreciated by the show's fans. Eventually, the pair broke up and now are just friends. 
Prowant moved on from Smyrnios and started dating someone else. Interestingly, his name is also Gus, but with a different surname — Gazda. 
Nilsa Prowant and Her Husband, Gus Gazda
It is unknown when Prowant and her husband's relationship started. However, the pair went public with their relationship on Instagram in November 2019. 
Prowant posted a picture of the two proclaiming that no one would love Gazda more than her. The reality TV star expresses her love for her partner through social media every once in a while. 
Her Instagram shows Gazda has been with her through thick and thin. In September 2020, Prowant shared that her father had passed away.
She confessed Gazda had supported her and her family during the "heartbreaking, emotional, and almost unbearable" days. She thanked him for making her feel loved.
Similarly, she also iterated that she could not have asked for a better partner. The pair's relationship was solidified after Prowant got pregnant with their first child. 
The reality TV star announced the news via Instagram in December 2020. She uploaded a picture of the two with Gazda's hands on her waist and Prowant holding a letterboard that said Baby Gazda would arrive in May 2021.
A month later, Gazda proposed to Prowant on her 27th birthday, to which the reality TV star said "Yes."
She announced her engagement via Instagram.
She gushed about marrying her best friend and said she "would say yes over and over and over again." The couple welcomed their baby son, Gray Allen Gazda, on May 20, 2021, after 31 hours of intense labor.
On November 21, 2021, Prowant got married at Florida's Sheraton Panama City Beach Golf and Spa Resort. However, Gazda is not the reality TV star's first husband.
She was previously married to James Anderson when she was 20 years old. Prowant shared the story on Floribama Shore with her roommates, saying her husband had cheated on her. 
Anderson was in the military at that time, and Prowant had suffered through a miscarriage. Due to this, the marriage apparently did not work out and ended in a divorce.