Nikki Sixx Didn't Want to Be Just Friends with Spouse Courtney When They First Met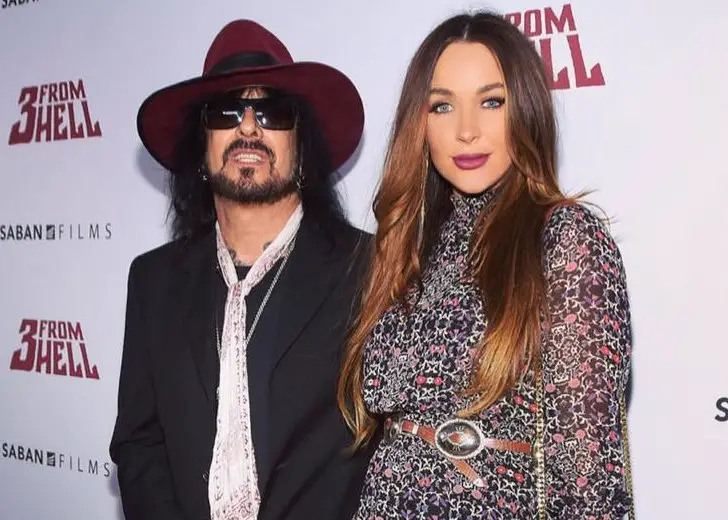 As the legendary bassist of one of the most famous heavy metal bands, Mötley Crüe, Nikki Sixx has had quite an eventful love life. 
The rockstar has certainly been in many relationships, but it appears he finally found the love of his life in his spouse, Courtney Bingham. 
Sixx and Bingham were introduced by a mutual friend who thought they would click as friends. 
The model did not know much about Mötley Crüe and the bassist when they met.
And the same was the case with Sixx. He opened up about his first meeting with his spouse during a question-and-answer session on Twitter. 
A fan asked him about the first thought that ran through his mind when he saw his spouse for the first time. 
He replied that they were set up to be just friends. And she was supposed to introduce him to her group of friends as a wingwoman. But when he saw her, he knew he didn't want to befriend her friends and wanted to know her instead. 
We were set up to be friends and for her to introduce me to her group of friends. Sorta like a wingman ( not that I think I need one 👀 ) but anyway when I saw her I said I don't her friends. I wanna get to know her…So 10 years later and a baby were having a blast in life. https://t.co/ExB0ApSmLJ — 📷 (@NikkiSixx) January 6, 2021
They spoke over the phone for a few weeks, and when they met in person, they instantly connected. 
After the meeting, they dated for more than three years before tying the knot. 
On March 17, 2014, Sixx walked down the aisle with the How2Girl founder in front of family and friends, including Tommy Lee.
Nikki Sixx and His Spouse Have a Baby
After almost five years after the wedding, the couple announced that they were expecting a daughter. 
The news came as a surprise for fans as Sixx has previously gotten a vasectomy following his 2007 divorce from his second wife, actress Donna D'Errico. 
Sixx shared that he got a vasectomy because he did not want to live the rest of his life in court fighting over child support. 
But then everything changed when he met his spouse. 

Nikki Sixx and his spouse, Courtney Bingham. (Source: Instagram)
The couple started planning for a baby, and it appears the pregnancy was possible after the bassist underwent a sperm-retrieval procedure. 
He and his spouse then used artificial insemination to conceive.
On July 31, 2019, Sixx took to Instagram and announced the birth of their daughter, Ruby Sixx. 
The new mom shared that their daughter entered the world after 18 hours of labor in a separate post. 
"I am so excited to be a mommy and know Nikki will be the most wonderful daddy ever, just as he has been with my four step-children." wrote Bingham. 
Nikki Sixx's Past Relationships and Kids
Besides his daughter, Sixx has four other children from his previous relationships.
He was first married to Playboy playmate Brandi Brandt in 1989.
According to reports, when Brandt and Sixx got together the first night, the rocker received a call from Brandt's mother, Brie Howard. 
It appears Sixx and Howard used to "roll around together" while Mötley Crüe was on tour. But that didn't stop Sixx and Brandt from starting a relationship and getting married. 
The former couple welcomed three children: sons Gunner and Decker, born in 1991 and 1994 respectively, and daughter Storm, born in 1994. 
In 1996, they filed for divorce, and Sixx gave her their house. 
A month after Sixx divorced Brandi, he married his second spouse — another Playboy playmate, Donna D'Errico.
They welcomed their daughter, Frankie Jean, in 2001. But in 2007, they filed for divorce, citing irreconcilable differences. 
Their divorce was far from amicable, but they eventually reached an agreement for the sake of their daughter.