Who Are Tommy Lee's Parents? A Closer Look at His Heritage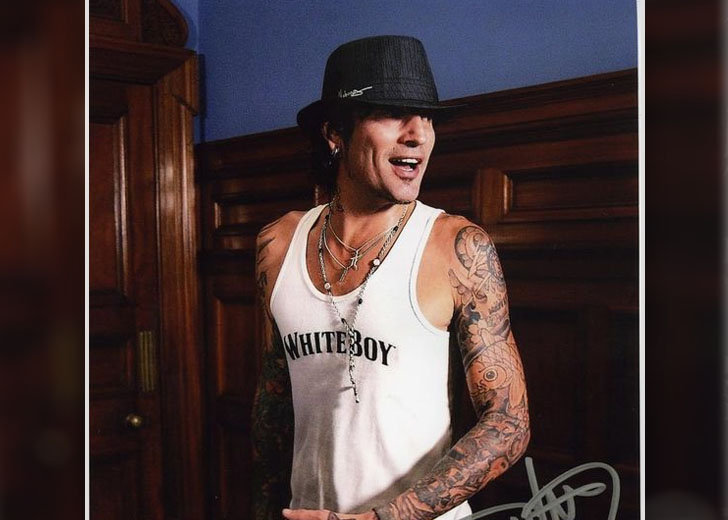 If you have listened to the heavy metal band Motley Crue, you must be familiar with the band's long-term drummer Tommy Lee.
In case you don't, the 59-year-old musician was born Thomas Lee Bass on October 3 in Athens, Greece.
Speaking of his parents, his father, David Lee Thomas Bass, was an American U.S. Army sergeant, and his mother, Vassiliki "Voula" Papadimitriou, was a Miss Greece contestant for the 1957 Miss Greece beauty contest.
Tommy Lee's Parents Have Already Passed Away
Lee lost his beloved mother, Voula, back in March 2012. According to Loudwire, the details of how and when his mother died were not made public, but the drummer informed his fans of his loss via a series of tweets from his personal Twitter account.
"One of the loves of my life has gone. My Dear Mother has passed," he wrote in one of his tweets on March 9.
And again! Thank you all for the kind words about my Mom! love you guys! — TðŸ¥Âmmy L33 (@MrTommyLand) March 11, 2012
The incident was even more sorrowful to him since the death of his mother meant he had lost both of his parents. Adding to that, his father reportedly passed away in 2001.
He confirmed the information in 2010 while replying to a fan, who wrote,
Finished @MrTommyLand's book Tommyland...i cried on pages 176-177 when he spoke about his dad.  Tommy poured his heart out in this book.
Lee often posts pictures of his father on his social media and shares the stories of his late father with his followers.
Doing that, in his May 2014 Instagram post, he revealed his father had fought in World War 2 and the Korean War.
"Happy Father's Day in heaven Dad! Life is strange with you gone...damn I miss you," he wrote in his June 2016 post, expressing that he missed his father.
Besides his parents, Lee has a younger sister, Athena, in his family. His sister is, interestingly, a drummer, too.
Tommy Lee Is Proud of His Greek Heritage
After being born in Greece, Lee and his family moved to West Covina, California. He was a one-year-old toddler at the time.
However, Lee has never forgotten his Greek heritage and often talks about how proud he is of his roots.
For instance, in 2012, he took to his Facebook page to release a statement full of Greek Pride. And it was apparent that his statement was not written by PR professionals.
The first three verses of his statement read:
BECAUSE WE ARE A SMALL, POOR COUNTRY FULL OF PEOPLE WITH BIG HEARTS...BECAUSE WE NEVER VISIT ANYONE EMPTY-HANDED...BECAUSE THERE IS NO WAY TO TELL FOREIGNERS THE WORD 'KAPSOURA' TO PROPERLY (BURNING DESIRE FOR SOMEONE).
"BECAUSE 40% OF THE OXFORD DICTIONARY CONSISTS OF GREEK WORDS...BECAUSE WE KNOW WHAT 'KEFI' (JOY IN THE FUN?) MEANS AND HOW TO LIVE IT...PROUD GREEK SOUL!" he wrote at the end.
The following year, Lee even flew to his native land and shared plenty of Hellenic culture with his fans and followers on his social media accounts.