Nikita Dragun Details Harrowing Experience at a Psychiatric Hospital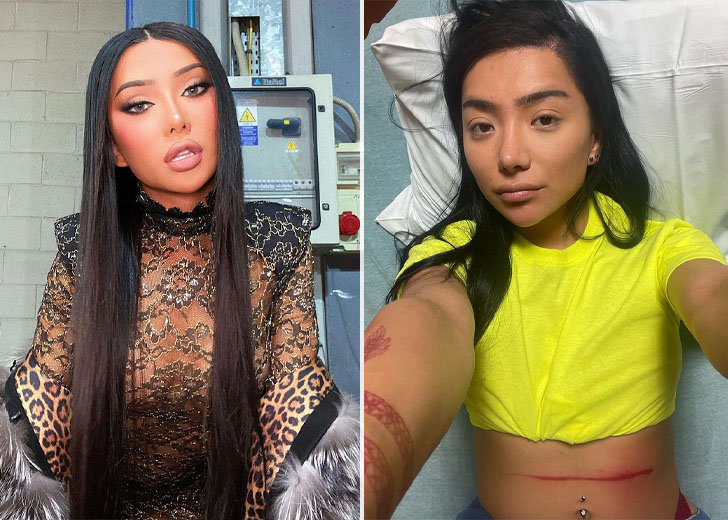 "I am just human" were the words Nikita Dragun used to end her recent post where she revealed the inhumane treatment she received.
Her post touched upon her recent experiences of being detained and stripped away of her fundamental rights at a mental hospital.
Nikita Dragun Pens Painful Post about Mistreatment
Nikita Dragun took to her Instagram on December 12, 2021, to detail where she had been for the past week or so.
First, she uploaded a series of stories explaining what had been going on for the days she had been absent.
"I have been detained for the last 8 days," Dragun revealed, saying she had been admitted to a hospital.
The influencer was detained under a Temporary Detaining Order. 
"I was kicked out on Thanksgiving day. I walked the streets in the cold," she continued, talking about how the cops then picked her up, then administered her into a psychiatry hospital against her will.

Nikita Dragun reveals being detained at a psychiatry hospital for eight days (Photo: Nikita Dragun/Instagram)
Although it's unclear under what situation she was detained, we do know she attended her high school reunion in Virginia a few days ago.
In the subsequent post, she assured everyone that she was okay at the time.
After this, she posted a video she took on her bed at the hospital. A red mark is visible on her stomach, and it looks like some kind of injury.
Further, she said she didn't want to hide her truth and didn't think mental health to be shameful or embarrassing.
Nikita Dragun Doesn't Want to Be Perfect
Then came her post on Instagram, where she reiterated the whole incident and her feelings towards it in greater detail.
She was called crazy during her stint there, and she almost believed it.
The only people who understood her and took her for herself were the patients.

Nikita Dragun recalls being crazy by people during her time at the hospital. (Photo: Nikita Dragun/Instagram)
"i was lost, alone, and afraid," Dragun confessed. But she also admitted that God showed her what she could endure and survive.
"I am a lot of things but I am just a girl with a dream," she declared and pledged never to let anyone take her wishes and beliefs away from her.
Then, she reassured her family and friends that she was okay and that she loved them.
But she needed to regain her strength to fight future battles.
Dragun wasn't at all ashamed of what had happened. Instead, she was proud.
She said she'd pat herself on the back and say, "u are good enough. never perfect. but where's the fun in that anyways ;)."
She just wanted to be heard and seen and did not regret sharing something she speculated could be embarrassing.
In the end, she dedicated the post to herself and rooted for forgiveness, as she was "just human."
Nikita Dragun Is Now Back Home in L.A.
A couple of hours after the post, further few more stories showed up.
"I am back home in LA!" she wrote in one of them. Her trip to Virginia was meant to be a revisit to her old self and her past.

Nikita Dragun is back home in L.A. after being detained against her will. (Photo: Nikita Dragun/Instagram)
And, regardless of how it happened, she said she regained her humanity.
Dragun posted a few more videos from her visit to the state to end the night.