Nicole Ari Parker's Parents Are Low-Profile — Here's What We Know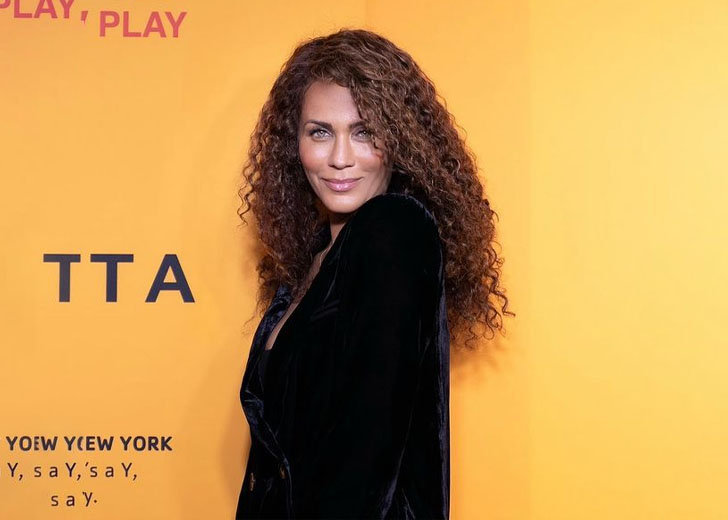 Nicole Ari Parker has had a massively successful career in both modeling and acting.
She shares much of her life and works through social media and throughout the years, has opened up about other aspects of her life as well.
Parker has also shared about her parents, but not much is known about them.
And while she has made a few posts about her parents, they reveal little about them.
Nicole Ari Parker's Parents
The Chicago P.D. actress was born to parents Susan Parker and Donald Parker on October 7, 1970, in Baltimore, Maryland.
Her father Donald is a dentist, but her mother has been reported to be several things by various publications.
Some sources have said she's a health care professional and others have claimed she is an entrepreneur.
When talking to Dallas Black in December 2004, Parker shared her mother was in the real estate business at the time. "Right now, she's a big real estate mogul in San Diego."
Her parents are divorced, and it's not known when they went through with it. However, it's said that Donald and Susan split while Parker was still young.
While Parker has shared little about her folks, she isn't shy about expressing her love for them.
She recently posted a short video of her mother cooking for her on the occasion of Thanksgiving.
Parker had also shared a picture of her dad on Father's Day.
She called him "The Goat" in the caption and shortly mentioned how glad she was to have him as her father.
Nicole Ari Parker's Ethnicity And Nationality
Parker has been actively acting since the mid-90s and since then, she has gathered a lot of fans.
Many of them are curious about information regarding her, like her ethnicity and nationality.
Her nationality is American, but her ethnicity is not clear.
In the same interview with Dallas Black, when asked if she was part Cherokee, Parker revealed she wasn't sure about her ethnicity.
I'm just light-skinned and from Baltimore, Kam. My mom's mother's from North Carolina and she has green eyes and freckles. So, I'm sure there's a whole lot of white and Native-American mixed-in there. But I'm only claiming African-American, because that's really what I know.
Nicole Ari Parker's Family
Parker is married to her Soul Food co-star Boris Kodjoe. The two tied the knot on May 21, 2005, in Gundelfingen, Germany, and have since welcomed two children together.
The couple became parents for the first time a month prior to their marriage. She gave birth to her daughter, Sophie Tei Naaki, in March 2005.
Sophie was born with Spina bifida, a severe condition that affects the spine. She underwent a successful surgery at a later date to get rid of the defect.
Parker and Kodjoe founded Sophie's Voice Foundation in 2008 in honor of their daughter.
The foundation has contributed to "educating multicultural communities worldwide on the importance of families working together to build healthy lifestyle habits one day at a time."
The foundation's name was changed to Kodjoe Family Foundation in June 2019.
Parker and Kodjoe also have a son, Nicholas Neruda Kodjoe, who was born on October 31, 2006.