Nicole Ari Parker and Husband Were Left Devastated after Daughter's Rare Illness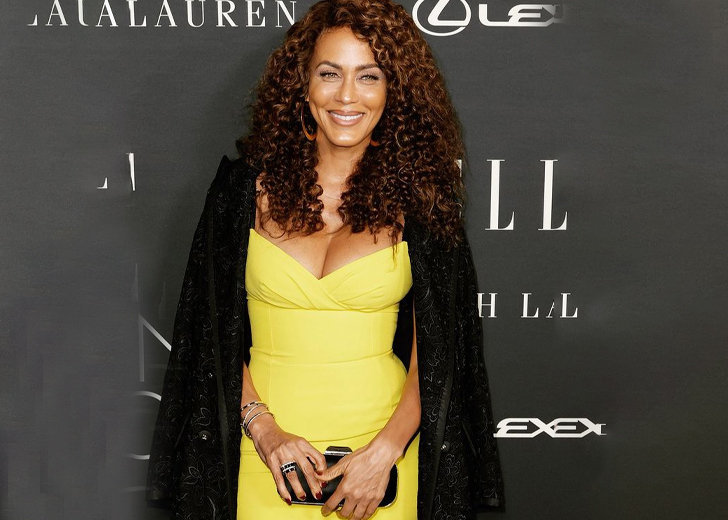 Nicole Ari Parker and her husband Boris Kodjoe have been married for over 15 years.
In those years, they've welcomed a couple of beautiful souls into the world: Sophie Tei Naaki Lee Kodjoe and Nicolas Neruda Kodjoe. 
Sadly, the couple's daughter was diagnosed with a rare disorder at birth.
During an interview with Aspire's No Cover, the couple narrated their side of the story. 
Nicole Ari Parker's Daughter Diagnosed with Spina Bifida
Right off the bat, the interviewer addressed how Parker's daughter Sophia had been diagnosed with a condition called spina bifida. 
As per CDC, spina bifida is a condition that is apparent at birth and is characterized by the neural tube not closing all the way.
Because of this issue with the neural tube, the spinal cord does not form as it should and damages the spinal cord and nerves.
After having suffered at the hands of this rare disorder, the couple started a foundation in their daughter's honor, Sophie's Voice. 
Breaching the understandably sensitive topic, the doting mother explained that her daughter was a vivacious and strong young woman. 
She then went on to explain how the disorder was caught at birth, but it had actually manifested during the first three weeks of conception. 
Parker added that spina bifida could present itself with a myriad of problems.
She noted that patients could lose leg function or have to have a shunt in their brain to stop the spinal fluid from draining out. 
Nicole Ari Parker & Husband Founded Sophie's Voice
In her daughter's case, the disorder affected everything below her belly button, including her bowels, legs, and bladder. 
The mother insisted that Sophie's legs and bowels were relatively strong; however, the same could not be said of her bladder.
With all the problems that their daughter faced, the parents had to suffer in different ways, too. 
Taking their problems into consideration, they started Sophie's Voice as a hub for parents and children suffering from the same fate to come together and help one another. 
Spina Bifida Is 70% Preventable
Later in the interview, the couple also dwelled on how this disorder was actually 70% preventable.
Parker stressed that for women planning to have a baby taking folic acid was incredibly important. 
She also shared that folic acid was a widely available nutrient that one could get at a local pharmacy.
Also, it was inexpensive. The nutrient can also be found in everyday food items like orange juice and leafy green vegetables. 
Recalling the moment that they found out their baby was diagnosed with spina bifida, Kodjoe had this to say, 
We went from being the hot Hollywood couple with the perfect-to-be baby to completely devastated, shocked, something we couldn't possibly have anticipated. So we were helpless. We were lost. And, it took us quite a while to find our bearings and to get used to this new norm.
In the end, their daughter's smile ended up being the source of their strength, and with that, they were more determined than ever to equip Sophie with the means necessary to live a fulfilling life.