Nick Robinson Reveals He And Partner Samantha Urbani Have Moved In Together
"My girlfriend, Samantha, [and i], we're living together now in LA," Robinson revealed.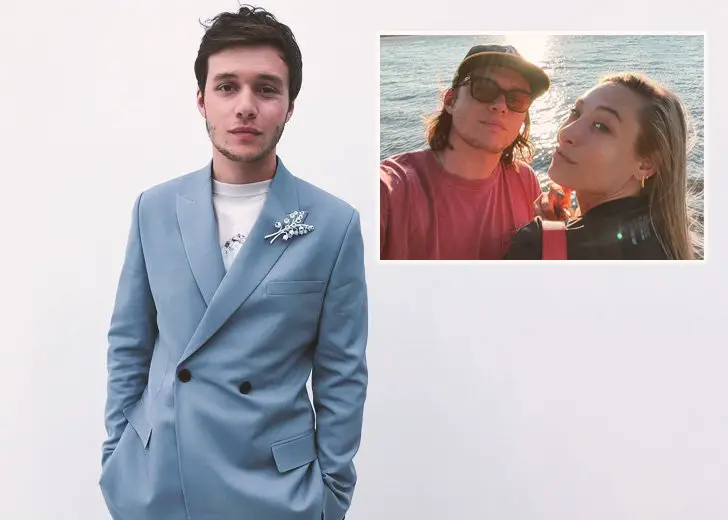 Ever since Nick Robinson embodied a gay character in the movie Love, Simon fans have questioned, "Is Nick Robinson Gay?" However, many failed to notice that the actor explicitly said that he was a straight man when he appeared on The Ellen Show during the movie's promotion. 
In a more recent update, though, Robinson took the next step in his current relationship. He revealed he had recently moved in with his girlfriend in LA.
Nick Robinson Took LL Cool J's Daughter to Prom
Keeping up with the promotional tour for his new show, Maid, on Netflix, Robinson appeared on Jimmy Kimmel Live, where he and the host had a rather elaborate discussion on Robinson's love life, starting with him taking LL Cool J's daughter to prom. 
Right as he took his seat, the up-and-coming actor revealed he had known the rapper for quite a while. Apparently, Robinson's date for his senior year of high school was LL Cool J's daughter Samaria. 
"Well, that's a risky move," Kimmel pointed out on cue, and the Everything, Everything star added it was a terrifying experience. 
As opposed to what many might have expected, Robinson actually came forth and thanked the rapper for being so very kind to a scared teenager. Then, after touching briefly on how Robinson grew up around celebrities because of his upbringing in the City of Angels, Kimmel cut straight to the point and brought up his current relationship. 
Nick Robinson's Current Girlfriend Is Not Related To LL Cool J
Right off the bat, the Jurassic World star addressed that the woman he was dating was not, in any way, related to LL Cool J's family. Her name, as he revealed later in the conversation, is Samantha Urbani.
"My girlfriend, Samantha, [and i], we're living together now in LA," Robinson revealed. As the conversation went forth, he also revealed that his partner was a huge Janet Jackson fan. 
In fact, she was such a big fan of Jackson that the couple ended up buying a mid-90s massage chair with a tape deck, mind you, for a significant amount of money. 
According to the actor, Urbani was looking for hobbies during the lockdown, much like most of us, and ended up growing a liking for online auctions. She was in luck because around that same time, there was a Jackson auction which was equivalent to her very own yard sale. 
Robinson later revealed that it was a huge event that lasted multiple days, but his girlfriend had her eyes set on one item—a sweatshirt. It even came with a picture of Jackson donning it. 
After patiently waiting for three whole days, the sweatshirt finally came up, but sadly, the bidding was very competitive, and someone else ended up buying it for a whopping $4000. 
"She was devastated," Robinson recalled, and being the boyfriend, he was trying to console her. So, a few other items later, a massage chair came up, so he asked her, "You want that?" 
But what she heard was very different. She heard, "You want that!" So without a second thought, they ended up bidding for the massage chair. Surprisingly, they ended up winning that bid, and now the chair sits in their living room. 
Long story short, Robinson announced in the same episode that the chair was up for sale to anyone who wants it!