Nick Nolte's Personal Life: About His Spouse and Children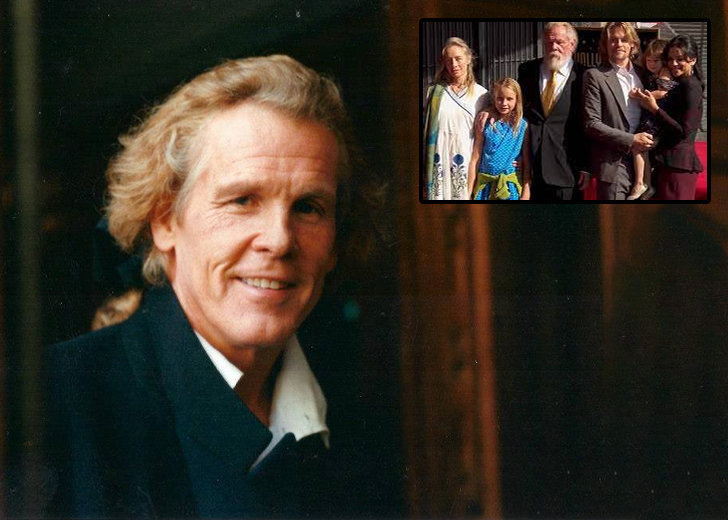 Nick Nolte has been married four times and has two children, both of whom have followed in his footsteps.
His son, Brawley Nolte, acted in movies such as Ransom (1996) and Affliction (1997).
As for his daughter, Sophia Lane Nolte, she starred alongside Nolte in the 2018 movie Head Full of Honey.
In the movie, Nolte plays Amadeus, a grandfather who has Alzheimer's, and Sophia plays Matilda, Amadeus's granddaughter.
The actor said working alongside his daughter was a "very special" experience. He also added that he didn't know she was interested in acting before the movie came along.
"I've been an actor all of her life and she knew I made films, but I didn't know that she had paid really much attention to it," Nolte shared.
But while Nolte said he enjoyed the process very much, he also admitted to being worried about the effects the emotional scenes in the movie would have on her.

Nick Nolte with daughter Sophia Lane Nolte in 'Head Full of Honey' (Source: YouTube)
Nolte discussed the matter with his current spouse, Clytie Lane, before deciding to let Sophia star in the movie.
Nolte also added that he would work alongside his daughter in a heartbeat if he got a chance.
Nick Nolte and Spouse Clytie Lane
Nolte has revealed little about his relationship with his spouse.
Nolte and Lane got married on September 8, 2016. However, he and his spouse had already welcomed daughter Sophia on October 3, 2007.
Nolte was 66-year-old when he and his spouse became parents. The family of three live in Malibu, where they have been spotted hanging out together. 
Nick Nolte's Previous Relationships
Before getting together with Clytie, Nolte had been married thrice.
His first marriage was with actress Sheila Page, whom he wed on November 28, 1966. However, their marriage didn't work out because of their different wants.
"She had two children, and I didn't realize it was her responsibility to raise them and not hit the road with a crazy husband," he shared.
Nolte and Page completed their divorce in 1970, and he moved on with Karen Eklund. They dated for years but didn't get married.
Nolte tied the knot once again on May 10, 1978, when he married Sharyn Haddad, a 23-year-old dancer. She ended their relationship on February 16, 1984.
Speaking of their split, Nolte revealed he was more ready to settle down than Haddad was.
Three days after his divorce, Nolte married Rebecca Linger on February 19, 1984.
He had met Linger at Charleston a while back, and she had moved in with him while his divorce was being taken care of.
Linger was five months pregnant when they tied the knot. Unfortunately, the couple lost the baby in May 1984 because of stillbirth.
Nolte and Linger became parents for the first time after welcoming son Brawley on June 20, 1986.
Eight years after the birth of their son, Nolte and Linger went their separate ways in 1994. However, she was taking care of him even after their divorce.
"Even though I don't want to be married to Nick, I still love him and want to take care of him," she said.
Linger had also previously helped Nolte overcome his drinking problems.
When they had just gotten together, the Prince of Tides star had told her she was the best thing that had happened to him.