Do People Confuse Gary Busey With Nick Nolte? Explained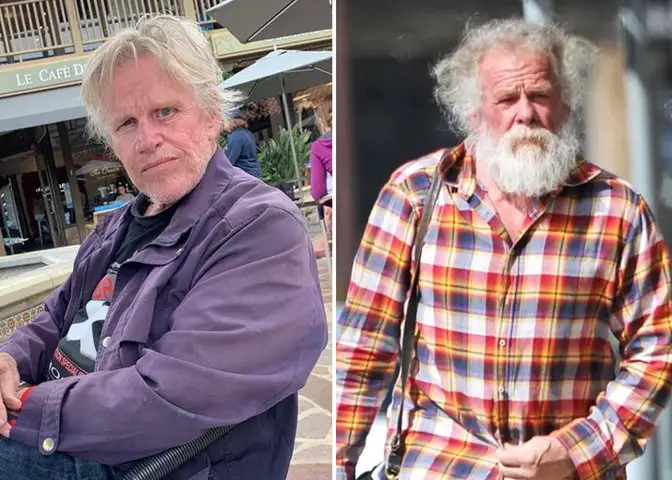 There are a lot of actors and actresses in Hollywood who look alike. But perhaps very few of them are as talked about as the similarity between Gary Busey and Nick Nolte.
Most famous for his breakthrough role in the TV miniseries Rich Man, Poor Man (1976), Nolte has only made a few appearances on camera.
After being named the sexiest man alive in 1992, Nolte spent his career appearing in smaller roles and cameos.
Despite his diminishing screen appearances, the 48 Hrs. actor has remained in the spotlight because of his run-ins with the law.
They started when Nolte was arrested for drunk driving under the influence of the date rape drug.
Born only three years after Nolte in 1994, Busey has appeared in over 150 movies, mostly playing the characters of unhinged hard men.
He is most famous for his role as Angelo Pappas, an FBI agent with a taste for destruction, in the 1991 surfing film Point Break.
Surprisingly, the Big Wednesday actor has also been in high-profile trouble with the law due to alcohol addiction and acts of spousal abuse.
Are Gary Busey and Nick Nolte the Same?
It is not just their fans that have been pointing out the similarity between the two.
They both are also very well aware of their uncanny resemblance. This is true, especially for Busey, who has talked about it several times.
In fact, Busey has even tweeted about this.
Although people never got to see the two on screen together, which spurred the conspiracy that they are the same person, the doppelgangers are very close. They were regarded as the hardest-partying men in Hollywood.
"We were like two perfectly twin-cloned entities. We'd go to parties in Malibu and were always the last to leave. We'd be sitting under the dinner table with our Panama hats on, and we got known as 'the things who will not leave.'" shares Busey (as per The Guardian.)
When asked whether people confuse him with Nick Nolte by a reporter from Parade, Busey replied, "Yeah, they used to. For about 20 years. People would go up and say, "Hey, Gary Busey!" And he'd say, "I'm Nick Nolte." 
"People look at me and say, "Nick Nolte, man, how are you?" I'd say, "I think he's doing pretty good. He's probably home now." Nick and I are very close." added Busey.
How to Tell Them Apart?
Even though the two claim to be very close, they haven't ever been spotted together in public.
This has given rise to many discussions on the internet, with people even creating games where you have to differentiate between the two.
However, there is one thing that gives away their identities. Busey has a large set of teeth, which the actor displays in awkward smiles and intense yelling fits in his movies.

Gary Busey Displaying His Large Set Of Teeth (Source: WatchMojo)
Even this has been put up for debate by the famous YouTube channel WatchMojo, which in a video remarks that the teeth might just be a set of prosthetics that the actor uses to mislead the public.