Nick Hounslow Once Had a Fling with Brandon Mills — But It Ran Dry Soon
Has he found another partner?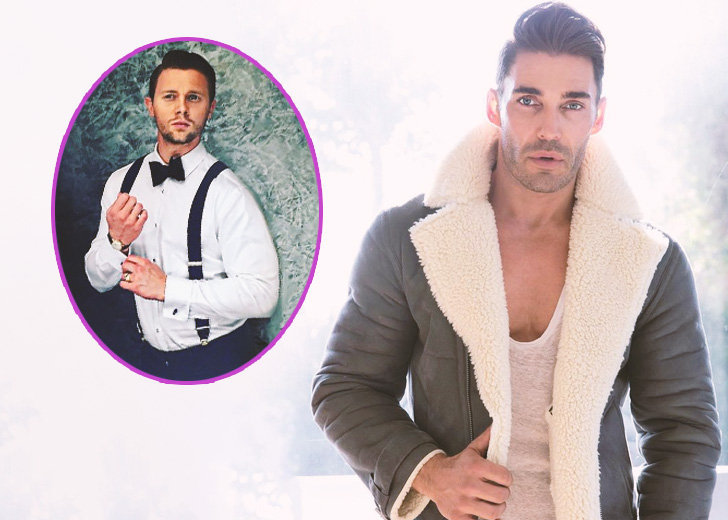 Nick Hounslow is a familiar face in the entertainment world. He is an actor, model, reality star, fitness expert, and, to top it all off, a celebrity trainer. 
The multifaceted celebrity came to public attention through 2015's reality documentary television Hollywood Cycle. Hounslow was one of the lead instructors, including Nichelle Hines, Aaron Hines, Carmen Ortega, and Chad Tepper. 
The show chronicled the professional endeavors and personal lives of all trainers and trainees, who worked at Cycle House, an indoor cycling studio in Los Angeles.
Courtesy of its all-revealing format, the reality show brought to light Hounslow's personal life and answers to one of the most asked queries about him.
Is Nick Hounslow Gay?
Hollywood Cycle premiered on the E! television network on July 7, 2015.
In its third episode titled 'Odd Man Out' that aired on July 21, the show spilled the beans on Hounslow's short-lived romance with Cycle House pal Brandon Mills. 
The 42-minute episode saw Mills confronting Hounslow about their battered friendship. Mills stated he wanted to know why Hounslow was not present in his life anymore.
The fitness expert elaborated, " just wanted to get it out there Nick, I really miss our friendship. I feel like something's changed." 
Without hesitation, Hounslow clarified he didn't want to be friends with somebody that tried to steal his clients. The London native claimed he had screenshots from clients who reported how Mills had offered them free classes.
Mills insisted he didn't try such things. "I'm not stealing other people's clients, Nick," he added. Just then, Hounslow mentioned he didn't understand where the issue was coming from.
The discussion surrounding their professional life instantly turned personal after his remark. Mills answered he believed they had something more than friendship and revealed Hounslow had kissed him. 
Hounslow admitted kissing Mills and making out in Palm Springs, adding they were both single. But he stated it was just poor judgment. "That weekend was more to you than it was to me," he said before reiterating that his feelings weren't as exact as Mills.
The reality star also suggested that Mills started blasting him off after refusing to continue their romance. Though Mills disagreed with his claims, Hounslow asserted their friendship had ended.
While their heated argument ended on bad terms, the confrontations brought light to Hounslow's romantic inclination. Ergo, he is gay. 
Nick Hounslow's Relationship Status
Hounslow's short-lived fling with Hills clarified his romantic orientation, but he is probably single. He has uploaded no pictures with his partner or boyfriend on his social media.
Instead, the model's social media is filled with updates on his movie and modeling projects.
Hounslow's most famous movie to date is Christmas with a Prince. He plays the lead role of Prince Alexander Cavalieri, while Kaitlyn Leeb plays his on-screen wife-to-be, Tasha Mason. 
The on-screen soon-to-be spouses will reprise their role in the third installment, Christmas with a Prince: The Royal Baby, in 2022. 
The stunning actor has also played in TV series such as The Catch, Good Behavior, Con Man and modeled for international projects in New York, London, Paris, Los Angeles, and Milan.