Model Turned Actress Abbey Lee Kershaw's Bio — From Relationship Status to Her Height and More
Abbey Lee Kershaw hasn't been linked romantically to anyone in recent years.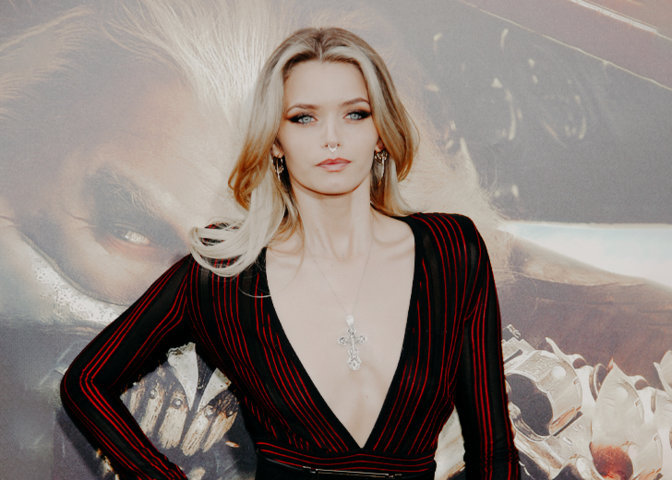 Abbey Lee Kershaw rose to stardom by entering the Australian Girlfriend Model Search in 2004. After having won the competition, she began modeling and soon found herself opening and closing major runway shows all over the world.
Over the course of her modeling career, she has worked with many renowned photographers and brands. She has also graced the cover of magazines including Vogue, Flaunt, and Numéro.
Despite being one of the world's most in-demand models, Lee moved away from modeling and transitioned into acting. She opened up about her decision when talking to The Guardian back in 2015.
You are so disposable as a model, there is no security in it and you don't really believe people actually care about you. If I wasn't a hot flavor anymore, I was going to lose work.
Acting Career
Lee made her acting debut as an actress in the George Miller directed post-apocalyptic 2015 movie Mad Max: Fury Road. After starring alongside Charlize Theron and Tom Hardy, she played the part of Zoya Houbec, a model, in Ruben Guthrie.
Back when Ruben Guthrie just came out, Lee had revealed that she agreed to play Zoya because the character's situation was very similar to her own, with both of them trying to navigate their life while taking a step towards a new direction.
Over the past six years, Lee has been dedicating more of her energy to acting and has been involved in 20 movies, TV shows, and projects. She made her theater debut by playing the role of Yeliena in the Hampstead Theatre's 2018 London production of Uncle Vanya.
Most recently, the Mad Max: Fury Road actress's major role was in HBO's supernatural drama series Lovecraft Country.
Her character, Christina Braithwhite, is an antagonist in the show and is described as the series' equivalent to modern-day Karen. She also revealed why she was drawn to her character.
I think I really wanted to tackle Christina because I didn't understand her. And because she was so unhinged, and she was so ominous, and she was so scary, she was difficult and provocative. I wanted to get to the bones of that, try and understand her so I could be a part of this show, which is asking us all to look at some pretty big things.
Does She Have A Boyfriend?
Lee hasn't been romantically linked with anyone in recent years and she is believed to be single.
She had previously dated Matthew Hutchinson and rumors of the two still being together circulated back in February 2016. The model-turned-actress, however, cleared up the misunderstanding, confirming she was single.
When speaking to Sunday Style magazine, Lee shared she didn't get picked up at bars.
She added it might be so because of her 5'11.5" (180 cm) height and her "resting *****" face.
Lee was also previously rumored to be dating Tom Cruise in 2012 but both Lee and Cruise denied the dating rumors.