Why Did Nick Groff Leave 'Ghost Adventures?' Here's What We Know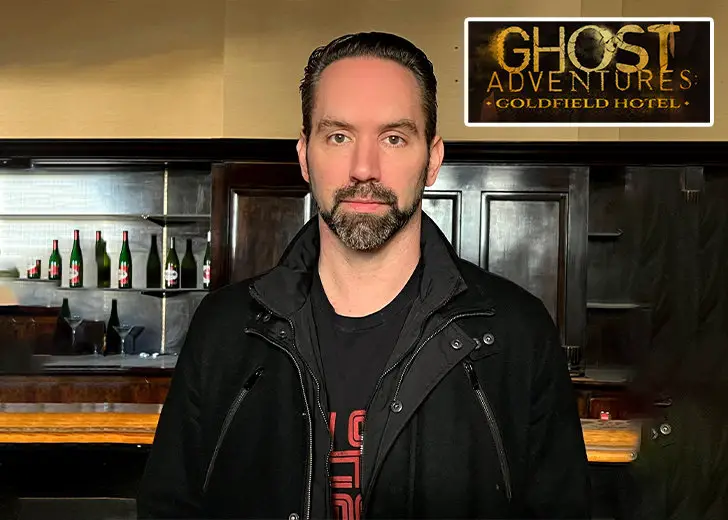 On November 24, 2014, Nick Groff announced his departure from Travel Channel's Ghost Adventures after ten seasons.
This led fans to wonder, "why did Nick Groff leave Ghost Adventures?"
Ghost Adventures is one of the biggest paranormal reality television series that premiered on the Travel Channel in 2008. 
The series captured the adventures of paranormal investigators Zak Bagans, Aaron Goodwin, Groff, and A/V techs Billy Tolley and Jay Wasley as they traveled to haunted destinations and investigated mysterious activities.  
The team had one goal in mind—to debunk the reports and give solace to homeowners who claimed spirits were tormenting them.
The show performed well per the charts, launching the cast members' careers. 
Bagans, the lead investigator, won hearts with his special role in the series, while Groff became the talk on social media.
But when Groff left, fans were shocked and questioned why he left. 
Why Did Nick Groff Leave Ghost Adventures?
Although the cast members have never spoken about Groff's departure, it did not stop fans from formulating their speculations. 
Long-time fans claimed Groff left the show because of an "ego trip." They noticed that Bagans' character changed significantly as the seasons progressed, and more screen time was given to him, not Groff.
As a result, Groff's contributions to the show became less visible to audiences. For those unaware, he was a co-investigator, executive producer, editor, and cameraman.

Nick Groff from Ghost Adventures during one of his explorations (Source: Nick Groff/ Instagram)
Another reason for the executive producer's departure was the pressure he faced from the Travel Channel.
According to speculations, the cast and crew were forced to create fake scenarios, evidence, and reactions to boost the ratings and make the show more entertaining. 
The show also invited fake guests who were acting. But Groff, the brain behind the series, wanted his investigations to remain genuine.
He understood that real evidence took time to gather at any location. Eventually, he had no choice but to leave the series. 
What Happened to Nick from 'Ghost Adventures?'
Right after Groff left, he helmed a new program titled Ghost Stalkers. 
The series featured paranormal investigators Chad Lindberg and John E.L. Tenney, who allegedly had near-death experiences.
In the show, the investigators traveled to haunted places and tried to find naturally occurring gateways that could connect our reality with alternate dimensions.
Unfortunately, it was canceled after six episodes. After that, the producer created Paranormal Lockdown, where he was joined by another paranormal investigator, Katrina Weidman. 
As the name suggests, the duo was locked down in haunted locations for 72 hours to capture groundbreaking evidence.
And if you are a genuine fan of the paranormal fanatic, you would also know about his venture, Vidi Space. 
Vidi Space was a streaming service that featured original shows and films covering a variety of genres, like hauntings, horror, UFOs, and the paranormal.
However, it seems, the streaming service is no longer available for the audience. 
As for the real reason why Groff left Ghost Adventures, only he and his former cast/team members and the producers of the show know what happened.