Nick Frost and Ex Wife Became Friendlier Towards Each Other after Divorce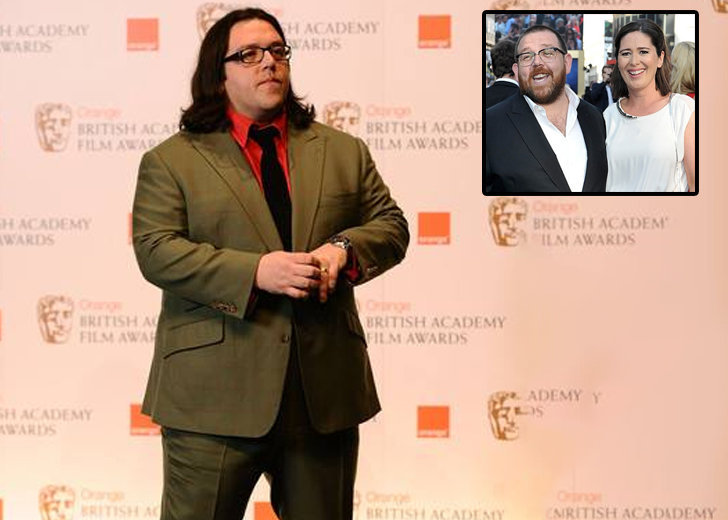 The jolly Shaun of the Dead comedic actor, Nick Frost, is a father of three kids.
He had his eldest kid, Mac, in 2011 with his former wife Christina Frost. The couple divorced in 2015, after seven years of marriage.
He shares custody of Mac with Christina.
The couple had split two years prior to their divorce after cracks began to show in their marriage.
Christina hails from a half-Swedish background and is a TV producer. Despite moving along their own paths, the couple has been happily co-parenting their only child.
Frost doesn't regret the decision of splitting up with Christina. He even coins it as "literally the best thing they ever did" on The Janice Forsyth Show podcast .
He also said that they were, ironically, "closer together than ever" after divorce. 

Nick Frost posing for a picture (Source: Frost's Instagram)
"It's an odd thing that it takes separation and divorce to make Chris and I become friends again," added Frost. 
Nick Frost and His Ex Wife Filed for Divorce for Mac
Frost has previously discussed how parenthood arrived at the perfect time for him. At that moment, his spirit was down and he needed something to live for in his life.
Thankfully for Frost, Mac arrived in his life, and could possibly be the reason he is still alive.
"To the many, I lost who broke me and the one I found who fixed me," reads the dedication to Frost's autobiography.
Frost became a father for the second time a few years later, in 2018. He claims that he and his partner have formed a relationship with Christina that assures that all of the children are happy.
"I think when Chris and I got divorced we knew people who didn't [get along] and you see what it does to their kids," said Frost to Guardian.
The former husband and wife are smoothly co-parenting their child years later after their split.
Frost says that it doesn't make sense to be "s**t to each other" after making a choice to divorce each other for the betterment of the child.
Does Nick Frost Have a Wife after Divorce?
Frost already has a two-year-old son with his girlfriend, with whom he was said to be dating in 2018.
However, the identity of the woman is purposefully being kept a secret by Frost. The mystery woman has never been photographed. Even their child's name isn't known to the public.
On August 27, 2021, the Hot Fuzz actor, 49, shared a photo of himself taking the infant home from the hospital on Instagram.
It's unclear whether the Fighting with My Family star is still married to the mother of his second kid, or whether she is the mother of his third child.
The actor was admittedly nervous at the thought of returning to acting only a week after he excitedly announced the arrival of his third child.
"I also don't want to leave the baby or Mum. It's too soon," read the caption to a post on the actor's Instagram.