Nicholas Galitzine Wouldn't Be an Actor If It Wasn't for a Crush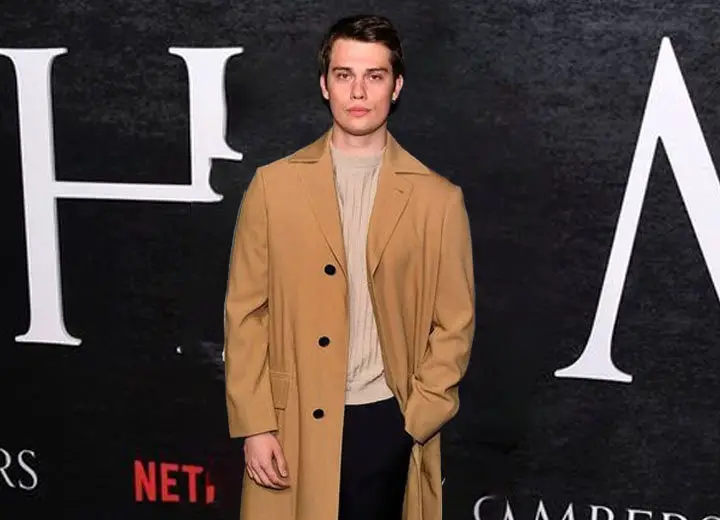 Nicholas Galitzine and Sofia Carson's new Netflix movie, Purple Heart, is creating quite a buzz. Already being dubbed as one of the best projects the two have done in their careers, it has made their names trend for a while.
With this comes an interest in Galitzine, more so than Carson because he is a relatively new name in Hollywood. And the interest is not limited to only the professional side of things.
Many on the internet are curious about his romantic life and whether he has a girlfriend now. A few questions also concern his sexuality.
However, what many do not know is how one of his attempts at getting a partner was the reason he became an actor.
How Nicholas Galitzine's Old Crush Got Him into Acting
Galitzine was a kid from London who was nowhere near the entertainment business. Instead, his interests lied in sports — he was a soccer and rugby player and competed in country-level athletics.
However, a shoulder injury ended his sports career early on. After this, girls caught his attention — one girl in particular.
He had a massive crush on a girl. And this mystery girl, he came to know, was going to the Edinburgh Fringe Festival, an almost-a-month-long celebration of the arts held every year in Edinburgh, Scotland.
As he detailed during his interview with Wonderland Magazine in 2019, he decided to go and perform at the festival for the sole purpose of trying to woo her. He had no acting ambitions when he took up the challenge, even though he had trained in theater at Dulwich College.
Did he get the girl? He did not say. But he did not return empty-handed. He returned to London with an offer from an acting agency, who he signed with soon after.
Galitzine's acting career has only been getting bigger since. In 2014, he landed his first film role in The Beat Beneath My Feet. He has now worked alongside Camila Cabello in 2021's Cinderella and 2022's Purple Hearts alongside Carson.
The actor, however, is not a one-trick pony. He also does some singing and has contributed to the soundtracks of two of the above-mentioned movies — The Beat Beneath My Feet and Cinderella.
Nicholas Galitzine's Dating Rumors and Questions about Sexuality
As most of Galitzine's public persona revolves around his career, it seems like his dating life and the rumors about it, too, are a result of that.
The women who have been romantically linked with the actor until now all have some professional connection to him. A prime example of this is his dating speculations with actress Lilly Kay.

Nicholas Galitzine with his once rumored girlfriend, actress Lilly Kay, in August 2018. (Photo: Nicholas Galitzine/Instagram)
In 2018 and 2019, Galitzine and Kay worked on Chambers, a 10-episode TV show. During that period, the two posted a few pictures of one another on their Instagram pages.
This started the speculations about them dating, with a few even expressing they wanted the two to go out. Neither of them addressed the gossip, and it eventually faded away.
Then, something similar happened when he worked alongside Cabello. Fans and their wishful thinking wanted the two to become a thing as they uploaded pictures of one another on social media.
And the same thing seems to be repeating now with Carson. No confirmation or denial from either party as of now, though.
As for questions about Galitzine's sexuality, that too stems from his past movie roles.
In 2016's Handsome Devil, he portrayed a closeted gay student, and in 2020, the 27-year-old played a bisexual teenager in The Craft: Legacy.