Is Nicco Annan Gay? Meet the Real Man behind Uncle Clifford from 'P-Valley'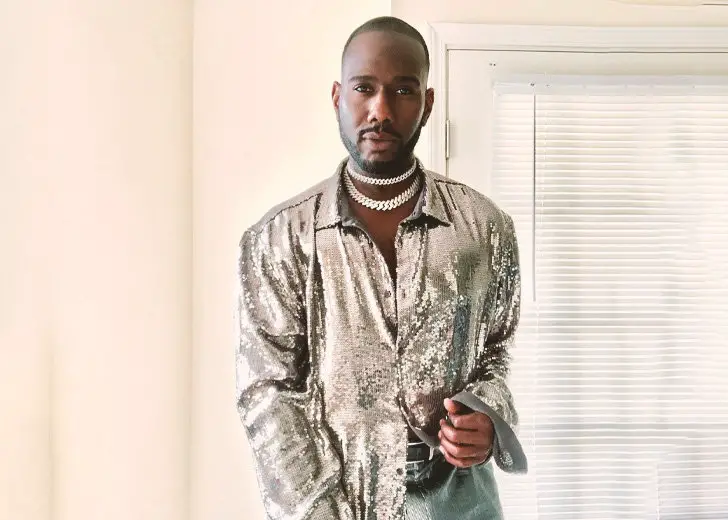 For P-Valley regulars or those who have even remotely come in contact with the show, it is natural to question: Is Nicco Annan gay?
Well, how could they not? The 6 foot 2 actor was impeccable when he played Uncle Clifford.
Essence describes the character as one "wearing 18- to 20-inch weaves coiffed for the gods, full nail tips with designs that make the women of Claws take note, and a sculpted beard begging for its own ad." 
The non-binary character went by pronouns "she/her," unlike the actor who plays her. Annan goes by "he/him." 
Is Nicco Annan Gay?
Right off the bat, the answer is yes. Annan has gone on record on multiple counts to make a statement about him being gay unabashedly.
During an interview with Awards Watch, he explained what drove him to take up the flamboyant character of Uncle Clifford. He explained, 
Okay, so, I am gay. I've been gay all my life and I've been acting and performing all of my life. This was a role that doesn't come along often. I knew that when I read this, I was like 'this is big, in a very unique kind of way.'
Gay Nicco Annan Playing Non-Binary Uncle Clifford
Annan was taken aback right from the get-go—from the first four pages in the script. The pages outlined the stage description of Uncle Clifford's first scene. 
The description, as described by the actor, was along the lines of, "Uncle Clifford emerges from the shadows, eyelashes dancing like butterfly wings and nails like evil talons. She is equal in measure, masculine and feminine. Uncle Clifford."
While Annan interacted with the non-binary and gay communities routinely in his everyday life, he had not realized how underrepresented these people were on artistic platforms, at least until he played the famed character. 
Nicco Annan First Played Uncle Clifford On Stage
For those of you unaware, Annan played the non-binary Uncle Clifford on the stage long before the show was adapted for the screens.
He had known the creator of P-Valley, Katori Hall, when she was still conceiving the idea that would become this beloved show. That was over a decade ago. 
In retrospect, casting the stage performer Annan for the role in the TV adaptation might seem like a no-brainer.
But things weren't that simple. He had to audition with a bunch of other candidates to qualify for TV. 
He confessed to Essence that his history with the character was not something that sealed the deal. He thought that playing the character over the years had put him on "competition level." 
His sole intention, at the time, was staying true to the character and nothing else. He added, 
I wanted people to see who she was because of all the care that I had in crafting her over that period of time, from workshops and things like that. I cared so much about how she was seen.
Being a Black gay man, Annan admitted that it was a rare opportunity. Seldom did he get the opportunity to be a part of such a rich, lush story that really means something to himself and the larger LGBTIQ+ community. 
For that, he was grateful.