Nesta Cooper Has (Almost) Got Herself a Husband — Inside Her Dating Life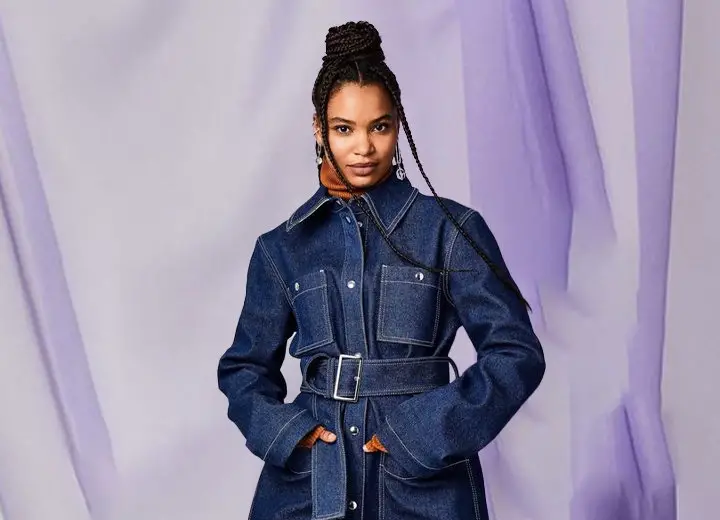 Anyone who follows Nesta Cooper with any regularity knows she is not that keen on sharing intricate details of her personal life. But they also might know she has had a boyfriend since 2016.
The See star reportedly started dating her boyfriend, Peter Van Auker, in 2016. And she has shared quite a few pictures with him on her Instagram.
But what many might not know is that he is not just her boyfriend anymore. He is something more.
Nesta Cooper Engaged with Longtime Boyfriend Peter Van Auker
This might be news to many of Cooper's avid followers, but the actress got engaged to her boyfriend a long time. Their engagement happened sometime in February 2020.
On February 27, 2020, the actress took to Instagram to post a video about how Van Auker went with his proposal. And it was, as mentioned in the caption, quite secretive and special.
"i am so lucky to have the most perfect person in my life," she wrote at the beginning. She then thanked everyone who made his proposal and plans possible (and kept it a secret from her).
"i refuse to say anything else corny. i'll save that for just you my sweet fiancé!!!! can't stop crying and smiling," she ended the caption.
The video, which had Snoh Aalegra's 'Here Now' playing over it, was a documentation of what he had planned to do for his proposal. From what the clip showed, he created an art-display sort of scenario for her with all their favorite pictures hung up on the white walls of the room.
There was also a violin playing in the middle of the room.
Cooper and Van Auker went through each picture, laughing and reminiscing about the old days. The final picture she was to see was behind a black curtain.
As soon as he removed the curtains, she covered her face with her hands and immediately started tearing up, as if the picture blatantly suggested what was about to happen just seconds later — a marriage proposal was coming her way.
That's exactly what happened — Van Auker stepped a few steps back, and as she was still recovering from the surprise, he popped out a ring box, got down on one knee, and proposed. She said yes.

Nesta Cooper with her longtime boyfriend and now fiancé, Peter Van Auker, in August 2018. (Photo: Nesta Cooper/Instagram)
It has been over two years since they got engaged, but she has said nothing about a wedding. They do already have a family of sorts, though — they are dog parents to two rescues, Juneau and Ollie.
Juneau came first, and Ollie joined the family later. The former mostly stays with her fiancé in Los Angeles, whereas the latter travels with her and joins her on her movie sets.
Who Is Nesta Cooper's Fiancé Peter Van Auker?
Van Auker, born on May 31, 1988, is also in show business. He has worked as a producer on two projects in the past, namely Boys I Used To Babysit (2015) and #Realityhigh (2017).
The Ohio University graduate, who has a bachelor's degree in finance and marketing, has been working in the industry since February 2012. He left his last job at Mythos Studios in LA in August 2022 to devote all his time to his own company, Icelandic Pony Company.
Other than the above two, he also has two projects in the works — She Taught Love and an untitled Treasure Island short project. Release dates have not been released for either.