Nessa Barrett Gets Candid about Weight Loss and Eating Disorder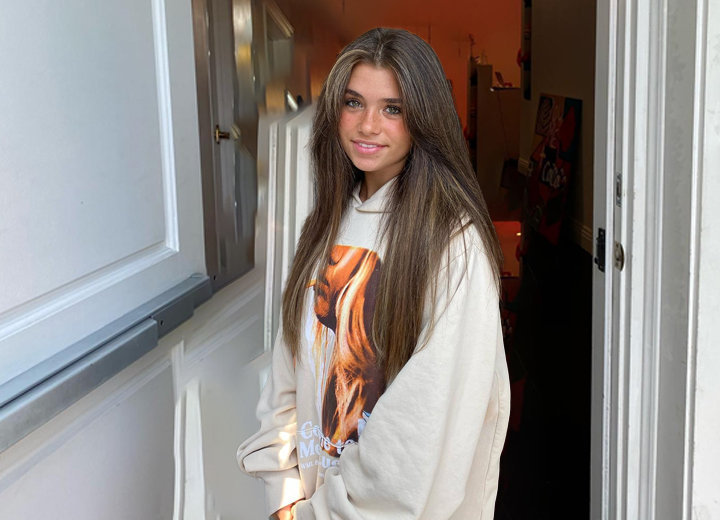 On February 25, 2022, Nessa Barrett released her single 'dying on the inside,' along with the accompanying music video. 
As a big believer in honesty and being open with her fans, the alt-pop singer-songwriter had previously opened up about her borderline personality disorder, anxiety, and depression. 
And this time, after much struggle, she finally opened up about her struggles with weight loss and eating disorder in her harrowing dance-rock song. The song is about unrealistic beauty standards that cause many young people to become obsessed with weight loss and develop eating disorders.
"I've talked about my borderline personality disorder, anxiety, and depression. But the one thing that I have been struggling to open up about has been my eating disorder," said Barrett in a statement.
She added she wanted to share her experience with her struggles while also making a song that people could relate to.
And even if listeners did not have an eating disorder, they could still relate to it as they might have struggled with comparing themselves to others online.
Nessa Barrett Details Weight loss and Eating Disorder
While promoting her new song, the singer went into detail about her disorder during an interview with Nylon, claiming she did not know it was a problem.
Barrett's relationship with food deteriorated in high school when she compared herself with her friends. She wanted to look more like them, which started her journey of unhealthy weight loss. 
"At first, I would have my mom pack my lunch, or I would be like, 'Hey mom, I'm going to get lunch at school,' and then not eat anything. Sometimes I would hide my dinner, or say that I was eating it in my room and flush it down the bathroom toilet," said the singer. 
The singer would go on Tumblr and look up pro-anorexic content which she did not realize was a problem and that it was terrible to look at. She was obsessed with "stick figures" and weight loss. 
Unfortunately, her online fame made everything worse. People started commenting on her appearance, calling her fat, and asking if she was pregnant or had gained weight.
Only many years later, when she was 18, she was diagnosed with borderline personality disorder (BPD) and learned that eating disorders often occurred alongside BPD.
Nessa Barrett on Her Journey to Recovery
The singer noted that eating disorders were not talked about enough; hence she made a song about it. It was also her first step to recovery. 

Nessa Barrett's single touched on her struggle with weight loss and eating disorder. (Source: Instagram) 
Every one of her writing sessions started with a therapy session. During an interview with Seventeen, she opened up about what she had been learning from her therapists. 
"I've been working with my therapist on this, and we do this thing called fact-checking. I'll read a comment that's very negative, and my emotional mind would be like, 'oh my god, this is true.' But I take a second to be like, 'is this really true? If a person comments this, does this determine my self-worth, my self-love, my confidence? Is this supposed to be my identity from now on, based on this comment?'" shared the singer. 
Of course, it was not, so Barrett noted it was about fact-checking and giving herself a few minutes to determine that the single comment meant nothing.