Nelly and Shantel Jackson Have Broken up — Fans Drag Nelly's Reservations Towards Marriage
Nelly and longtime girlfriend Shantel Jackson have broken up.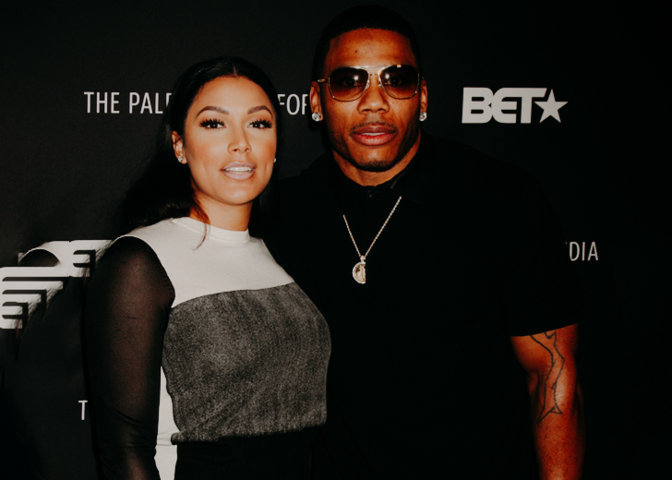 Nelly and his longtime girlfriend Shantel Jackson have split, have separated after many years together.
The rapper's longtime girlfriend confirmed the couple's break up on July 31. In the comments section of her latest Instagram post, replying to a follower who asked on Instagram: "R u [and] Nelly still together? I love seeing you guys together," she said, "No, we're not… just friends."
Shortly after, The Shade Room reported on the news and said they had been together for seven years, but Nelly took to the comments section himself to clarify that they had been together for only five years and had broken up in 2019. 

Nelly's comments on TMZ's post (Source: TMZ'S Instagram)
The news of the breakup surprised their fans. Nelly had claimed that the couple was "working on" getting engaged a year ago.  
Inside Nelly and Jackson's Relationship
Nelly and Jackson began dating in 2014, after meeting through a mutual friend. In 2017, during an interview with Entertainment Tonight, the rapper gave a piece of advice on keeping the spark alive in any romance. 
He explained they worked well together because they were friends first. 
Being friends first, I think, is something essential. Then, I feel you come into a situation that's genuine. I think some of my past relationships; I don't think everybody came into them genuinely.
The 'Ride Wit Me' artist, who competed on Dancing with the Stars in late 2020, said Jackson was supportive of him. In October, speaking with Entertainment Tonight's Lauren Zima after the show, Nelly revealed that he had believed Jackson was "the one."
He explained they had so much in common and that she understood what it was like to go through life growing up in the inner city. He added that he loved how driven and passionate she was.
When asked about the possibility of an engagement, Nelly said they were "working" on it.
Reasons For Their Split
Nelly might have talked about marriage being on the table, but fans seem to think he is not made for marriage.
In the post that TSR uploaded about their breakup, fans took the comment section to drag Nelly for wasting his girlfriend's time.
Fans commented that he wasted 7 years of Jackson's time, and they should have gotten married instead of breaking up. 
Fans speculated that Jackson probably left Nelly because he did not want to get married.
And it would not be a surprise, considering Nelly's earlier statement regarding marriages. In 2017, he told People he took his vows seriously and did not believe in divorces. The rapper revealed that he only had plans to get married once and took marriages seriously. 
He was also together with Ashanti for almost a decade 
It appears as though, even after many years of being together, Nelly wasn't quite ready to pop the question yet.