Nelly's Daughter Chanelle Haynes Is Following Her Father's Footsteps
Chanelle Haynes, daughter to rapper Nelly, was raised alongside her brother, Tre, and her two cousins.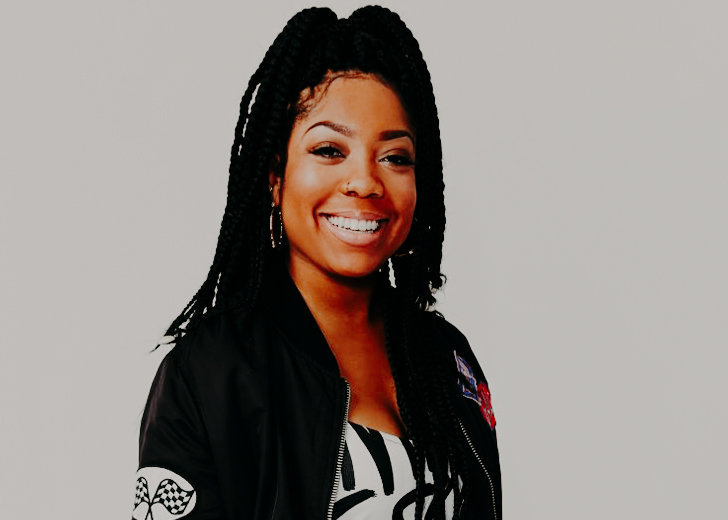 Chanelle Haynes is most notably known as the daughter of popular rapper Cornell Iral Haynes Jr., better known by his stage name Nelly.
She was raised alongside her brother, Cornel III, aka 'Tre,' but their mothers' identities remain private. Chanelle also has two cousins, Sydney and Shawn, whom her father, Nelly, raised with his children after his sister died battling leukemia in March 2005.
Amongst the four children that Nelly raised, the connection between the rapper and his daughter Chanelle seems extra special.
Following in Her Father's Footsteps
Chanelle, who also goes by the name of Nana, was first introduced to the world by Nelly in his 2014 reality show, Nellyville. This is the same show where her sibling and her cousins were also introduced.
In the show, Chanelle opened up about her life, revealing a few details like her education and dreams. She revealed that she studied business at Columbia College in Chicago, following her father's suggestion.
She further expressed her interest in music and hinted that she was stepping into her father's footsteps.
Doing that, in July 2020, the aspiring singer released her first single and is likely to make even more music in the future.
Bond between Nelly and Chanelle Is Beautiful
A quick look through rapper Nelly's Instagram would give you a hint of his beautiful relationship with his daughter Chanelle.
On February 28, 2021, on the occasion of Chanelle's birthday, the 'Just A Dream' singer wished his daughter on Instagram. He posted a beautiful picture of the duo and captioned it beautifully, writing, "My mini me..!! Happy Bday to my first born Daddy's girl.. love you to the moon and back..!!"
Similarly, on her birthday in 2020, he expressed, "...even tho you are a strong beautiful young women all I see is a snaggletooth five-year-old that can make me laugh on any dark day."
Chanelle's Brother and Cousins Are Also Doing Well in Their Lives
Chanelle's biological brother Tre used to be a high school football player but stopped playing after graduating. Presently, he is relishing quality time with his family and girlfriend.
On the other hand, her cousin, Shawn, makes video game streams, tutorials, and music on his YouTube, while her other cousin, Sydney, is an aspiring model and had her first photo shoot on the reality show.
These days, Sydney is also a mother to a baby boy who was born in January 2020.
Her Step-Mother Wants Children with Nelly
While Nelly raised Chanelle as a single father, his girlfriend, Shantel Jackson, was a mother figure to Chanelle and her siblings.
Shantel was first introduced on Nellyville as a cast member, and she and Nelly have been dating ever since. Subsequently, Shantel grew close to Chanelle and her siblings, and Nelly even often calls her 'Mama.'
Although Shantel has found a special place in Chanelle's heart and her family, she has made her plans known to have a child with Nelly on multiple occasions.
One of those occasions was in a reality show called Platinum Life. In the show, Shantel brought the subject by asking Nelly if he remembered her telling him she wanted to freeze her eggs as an option as she was in her thirties and her eggs were probably old. To which Nelly responded by saying, "Your egg ain't old."
Shantel dug further into the subject, explaining the process to him and asking him if she wanted to, would he want to do it. Nelly was supportive in his reply, "I'm a natural guy. If it happens, it happens. But it's your decision. I'm here to be supportive. Either way, I love you. It's all good."
If Shantel and Nelly decide to have that child, Chanelle should probably expect a fitting companion to her newborn — much like how Tre and her cousins were her's.