Who Is Negin Farsad's Husband? Inside Her Married Life
Negin Farsad gave birth to a baby daughter in 2019.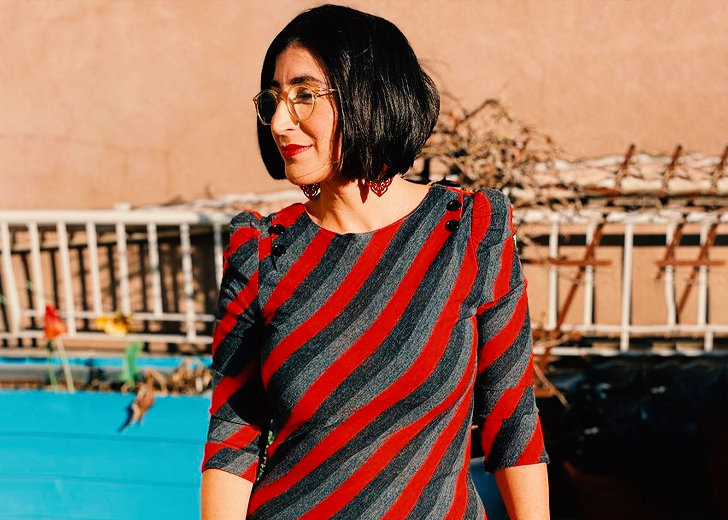 Since starting her career as a policy advisor for New York, Negin Farsad has proved to be a spectacular comedian. She has been named one of the 50 funniest women by Huffington Post and one of the ten best feminist comedians by Paper magazine. 
In addition, her political comedy podcast Fake the Nation has earned her a massive fanbase, which confirms that her career has only progressed for good.
However, Farsad's career success still comes second compared to the family bliss she receives from her married life. She has been long married to Jason Tottenham.
About Negin Farsad's Husband Jason Tottenham
Farsad's husband, Tottenham, is also from the entertainment industry. As an actor, he has starred in multiple movies and TV shows, including Quantico, Nightcap, Bull, The Blacklist, and House of Cards, among others.  
In 2020, Tottenham bagged the role of Alan Yager on the television series Homeland and a short movie titled The Mourning Papers. 
Negin Farsad Has a Baby Daughter
The information about when Farsad married her husband isn't public knowledge yet. She has never been vocal about their wedding day. 
Having said that, she has been open about her daughter, Raikah Farsad, and motherhood. The Connecticut native welcomed her baby girl in early 2019 and announced the arrival of their baby through an Instagram post on January 10, 2019. 
"You guys! I've been absent from the social medias because I was busy summoning a baby," she wrote at the beginning of a lengthy caption. Then, the comic described her mini-me as a cute lady who made facial expressions that could make Marcel Marceau blush. 
Farsad also added humor in her write-up, recounting her baby was a terrible roommate. She shared how Raikah would party at any hour of the night and expect the parents to clean up after her. 
The new mother ended the caption, stating that she and her husband were excited about their daughter discovering the world and the fine people in it. Since her daughter's arrival, Farsad has kept her followers in the loop. 
Farsad and Her Husband on Meghan Trainor Controversy 
When not parenting, Farsad invests her time in creating skits for her followers on social media. And it goes without saying that her husband supports her endeavors to the fullest. 
So much so, the pair unitedly make parodies of anything that's going viral on the internet.
For instance, they pitched in on Meghan Trainor's toilet controversy. The singer had revealed she was committed to having double toilets in a single bathroom so that she and her husband could do their toilet business simultaneously. 
Weighing down on the topic, Farsad and partner-in-crime posted a comedy clip on Instagram on October 20, 2021. They shared they were against the joint toilet idea, joking they would never want to see each other during bathroom sessions. 
With matching humor and a budding family, Farsad and her partner, without question, make couple goals.