Neal Schon Left Former Spouse Ava Fabian after Two Months to Be with Michaele Salahi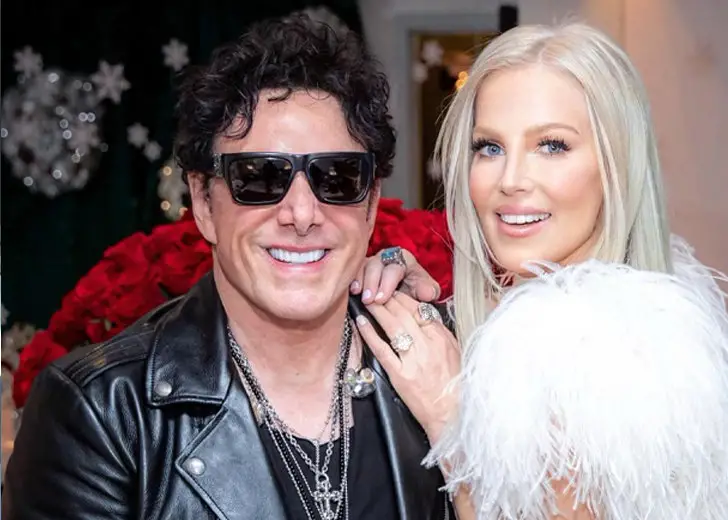 Neal Schon and Ava Fabian were the newlyweds who unfortunately couldn't sustain their marriage for even a year. 
The Journey guitarist married Fabian in July 2011, but he cheated on her with his longtime lover, Michaele Salahi.
Salahi and Schon dated one another for a while before they married their respective partners. 
Salahi was married to Tareq Salahi, but she decided to be with her lover and left her husband without any notice.
Even if you don't know Salahi's former husband, you might know the "White House Party Crasher," that made headlines in 2009. 
Yes! Salahi and her ex-husband, along with a TV crew, crashed the state dinner party "uninvited." They were shooting footage for the series Real Housewives of D.C.
Similarly, Schon left his spouse, Fabian, after just two months of being married.
The Love Saga of Neal Schon and Michaele Salahi
The Real Housewives of D.C star Salahi and Schon had known each other since the 1990s. They even dated each other while they were young.
But they both decided to end their relationship and move on. Salahi chose to marry her former husband. She did so because the lifestyle with Schon didn't appeal to her.
Salahi was diagnosed with multiple sclerosis, and she thought being with Schon was not a healthy choice and married her husband in 2003, according to her interview with E! News. 

Neal Schon's spouse Michaele Salahi looks stunning in white. (Source: Neal Schon's Instagram)
She said her love story was like a fairytale, to which Schon added he was delighted to be with her after 15 years of waiting.
But two years before they got back together, they were in contact and texted each other frequently. Then, in 2011, Salahi sneaked out of the house to be with Schon for his concert in Memphis.
Her husband was concerned and filed a missing person's report to the police. But Salahi said that she didn't want to be back home right now, and she willingly left the house to meet Schon.
In an interview, she said, "I began to see he loved me. I had to begin to feel it completely in my soul." So, Salahi confessed her love to Schon on the concert night. 
They later got married on December 15, 2013.
Schon's spouse, Fabian, couldn't contain her dismay and anger when asked to speak about her thought on her husband's affair.
According to Daily Mail (Via TMZ), Fabian said she was very hurt. She claimed that it was a rough time for her, and she was not ready to talk about it.
She added that she never wanted to get back together with him ever again.
Neal Schon and His Past Spouses
Schon had been married and divorced a few times before he married Fabian. He married his first spouse, Tena Austin, in 1976, and they later got divorced in 1977.
His second spouse was Beth Buckley, with whom he shares two children.
Schon and Buckley's son, Miles Schon, walks in his father's footsteps. Like Schon, he loves music and is a singer-songwriter and a guitarist.
He divorced Buckley and married Dina Gioeli in 1993, with whom he has a kid.
The series of Schon's marriages did not end there. In 2001, he tied the knot with Amber Kozan, and during six years of their marriage, they gave birth to two children.