Is Nathan Fielder Dating Anyone? Here Is a Breakdown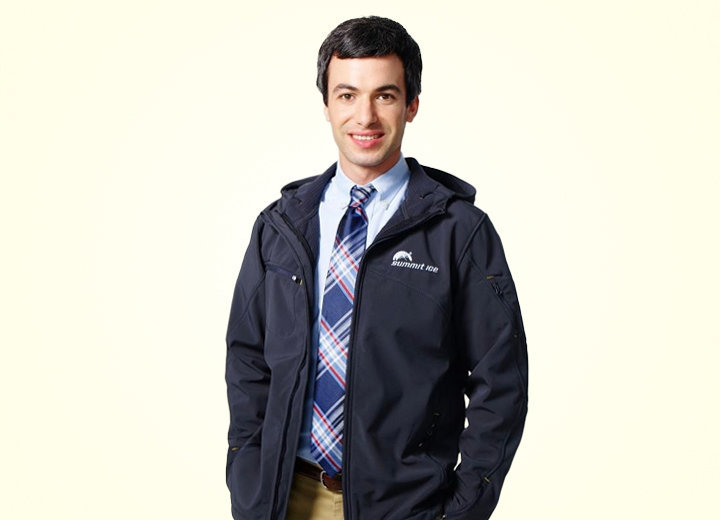 Nathan Fielder's HBO comedy docuseries The Rehearsal has been renewed for the second season, much to the delight of all his fans. 
Fielder stars as himself in the comedic documentary series, where he helps ordinary people tackle difficult moments in their life by allowing them to rehearse them beforehand.
He does not rely on motivational words and instead creates an elaborate scenario that helps each participant practice their life event with actors, sets, and countless details designed to simulate the real thing. 
So when it happens, they are ready. And, of course, after charming the audience in the program, fans were naturally curious about his personal life. So is Fielder dating anyone, or is she single? Here is everything you should know about the actor's love life. 
Nathan Fielder Is Reportedly Dating Someone
Fielder is a pretty private person and rarely discusses his relationship. But in September 2022, DeuxMoi posted a blind item about the actor. 
The anonymous tipper had seen Fielder with his new girlfriend, who was blonde and had a dog. They also added that the mysterious woman had "normie kinda LA vibes."
For the unversed, by normie, they mean someone who does not belong in the industry. However, it could most probably be someone from the industry, but it just so happened that the tipper did not recognize the blonde woman. 
DeuxMoi replied to the blind item, writing Fielder's girlfriend was a comedian. Redditors have broken this post down on Reddit to uncover who the actor could be dating. 
One user wrote that Fielder's girlfriend was also Canadian, while a handful of users noted that the blind item was inaccurate, given the description of the comedian's partner was so generic it could have been "half the woman in Los Angeles."

Amber Schaefer, the woman Redditors think Nathan Fielder is dating. (Source: Instagram)
Another user guessed that the unidentified woman could be Amber Schaefer. They reasoned that a blonde woman with a dog on Fielder's Instagram following list was Schaefer and that she also had a photo of Fielder's cat in one of her photo dumps. 
Meanwhile, a third user corroborated these claims, writing that they got confirmations from their friend who lived next door to The Rehearsals star that it was Schafer. 
Nathan Fielder Has Moved on from Divorce
There is no way of knowing if Fielder is dating Schaefer, as it is just a speculation for now.
But in 2017, the actor confirmed he was dating someone during his interview with Rolling Stone. At the time, Fielder had been divorced from his ex-wife, a children's librarian he met in Canada. 
He said that the break-up, like any other break-up, was tough before revealing he was dating someone. "I'm dating someone right now. I will not talk more about it," said the actor.
And then, in 2022, he finally gave a little insight into his personal during an interview with New York magazine. 
Fielder had met his ex-wife at a friend's comedy show in Halifax, but the marriage fell apart three years later during the making of the second season of Nathan for You. 
The divorce was hard on him. He kept wondering if there was anything he could have done differently in the marriage and even began seeing a therapist. 
But that was in the past. The actor had moved on and said, "It's been really nice" having a new partner.